This group is run by local moms for local moms!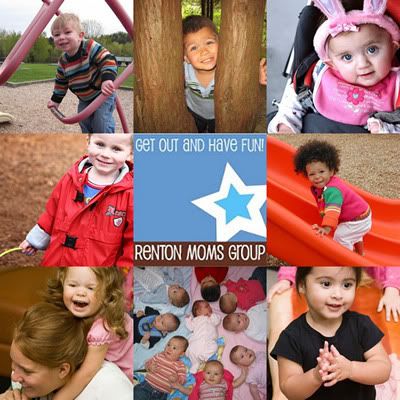 What We Do
The Renton Moms Group is made up of a diverse community of moms. We are an active group of local moms and kids who are all looking for fun adventures, while making new friends at the same time! Our events calendar is always full of fun things to do, on various days and at different times for you and your kids. This calendar is planned according to what our members want to do, so let us know and we will gladly make it happen. From playgroups to mom's nights out, field trips to book clubs, there is something for everyone!
RMG Weekly Meetup
- Let's all get out and have fun! Summer time weekly play at the park.
Mom's Night In/Out
– Game Nights, Movies, Dinner, Wine Nights.
Playgroups
- At the park or at a members home, these are based on age or interests!
Kids Craft
- Craft events.
Field Trips
- Day trips to the zoo, fire station, children's museum, etc!
Book Club
- Come and see what we are reading.
The RMG Biggest Loser
- Let's get out and lose weight together!
Meals for Mamas
- Providing meals for moms who have just had a baby!
Family Events
- Fun events the Daddies can come to as well.
Annual BIG Events
- Easter Egg Hunt, Summer BBQ, Halloween Party, etc.