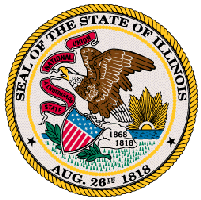 REGISTRATION CLOSED
Link to Register here: http://taskforcemeetingjan23.eventbrite.com/#
NEW LOCATION

Groupon

600 West Chicago Avenue
Third Floor, Corky Romano Training Room
SPACE LIMITED - RSVP IMMEDIATELY

NEXT MEETING: January, 23 2013 4:00 PM – 6:00 PM
Call-in Option:
Number: [masked]
Access Code: [masked]#
Video Streaming Details to Follow
I'm happy to announce that the Task Force's next meeting will take place in the Corky Romano Training Room on the 3rd floor of Groupon Headquarters at 600 W. Chicago Avenue, at 4 p.m. on Wednesday, January 23, 2013.  The meeting is expected to adjourn at about 6 p.m.  The Task Force members, our guest speakers, and public participants will be required to register at http://taskforcemeetingjan23.eventbrite.com/# ~ at least 24 hours before the meeting.
The Task Force will hear testimony from Mr. Stephen Konya and Dr. James M. Galloway, who have graciously agreed to contribute to the Task Force's understanding of socially impactful entrepreneurial opportunities within their respective disciplines.
Mr. Konya is Chief of Staff of the Illinois Department of Public Health, a former Chief of Staff of the Illinois Department of Commerce and Economic Opportunity, and a former Chief Financial Officer of the Illinois Human Rights Commission.  His presentation will describe (1) the Public Health benefits derived from embracing social innovation, entrepreneurship, and enterprise; (2) policy considerations to expand government contract and partnership opportunities for social enterprises; and (3) how the State's "Budgeting for Results" initiative aligns government funding with a social agenda.
James M. Galloway, M.D., FACP, FACC, is a recently retired Rear Admiral, Assistant U.S. Surgeon General, and Regional Health Administrator for the U.S. Department of Health and Human Services.  He will share his invaluable insights with the Task Force, which he serves as an Adviser, primarily on Public Health issues.
I look forward to seeing you on the 23rd.  Until then, my best wishes to you and your families for a happy, healthy and successful New Year.
Warmest regards,
Marc
Marc J. Lane
The Law Offices of Marc J. Lane, P.C.
www.MarcJLane.com