Join us for great networking, presentation, learning, and discussion!
Product Managers live in the intersection of business, technology and user experience -- and, if they aren't careful, they can either be swallowed up by one of those groups or torn apart by those opposing forces. 
This presentation explains what product management is, what it's not, and offers expert tips on how to survive and thrive as an ace PM.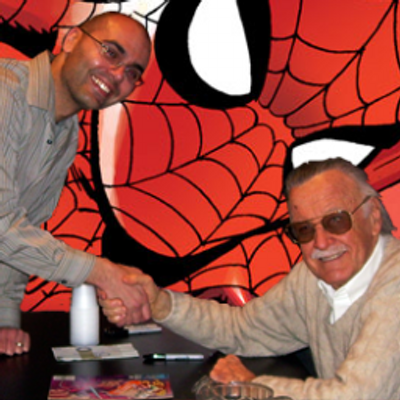 • We'll use movies, comics, and other pop culture ephemera to illustrate complex product management concepts in a clear way, and provide practical advice on being an effective, respected Product Manager. 
• We'll examine how your perception of yourself will influence what you'll do in a product management role -- for good and for bad -- and how others' perception of you will impact your success.

Agenda:

6:30 - 7:15 Meet, Greet, Networking. Post your open positions, availability, product dilemmas & questions to white board
7:15-7:20  Welcome & Introductions
7:25-8:25  presentation w/Q&A interaction with Chris Cummings
8:30-8:40  Product pitches - Open Positions - Job Seekers - Debrief - Next steps
Speaker: 
Chris Cummings @chriscummings01
Chris is a proven product management professional specializing in high-traffic consumer websites, loyalty programs, online games, and e-commerce. He believes Xena, Warrior Princess, is arguably the greatest Product Manager ever and has the proof to back it up. Follow him on Twitter (https://twitter.com/chriscummings01) or visit him online at Product Management Meets Pop Culture (http://christophercummings.com).

Thank you to our location host:
Leaf is a three year-old and rapidly growing tech company at the forefront of the revolution in changing the way brick and mortar merchants do business. We believe that technology can (and should) enhance the customer experience, and that learning from your own business' data is the best way to grow a small business.
Our purpose is to help small business owners across the nation fight against the giants. We help small business owners not only grow their businesses using their own performance data, but also improve the way they connect with their customers. We deliver digital receipts, integrate across social networks, capture real-time customer feedback, and frequently participate in charity, all in an effort to have consumers experience greater convenience and rewards while at the same time making a global difference.
DIRECTIONS:
Nearest MBTA Stations:
Kendall & MIT Station (Red Ashmont or Braintree Line)Lechmere Station (Green D Line)Nearest MBTA Bus Stops:Bus #64, #68, #85 (Main St & Kendall Station)
Nearest Parking:
Public parking is available in several places around the building. First there is a parking garage (245 First Street, Cambridge, MA) as well as a parking lot right next door (only takes cash). CambridgeSide Galleria (Garage entrance located at 100 CambridgeSide Place between P.F. Chang's and Cheesecake Factory) approximately 5 blocks from the office which is less than a 10 minute walk. 
For more garage info please click the following link: http://www.cambridgesidegalleria.com/info/parking.cfm. Additionally, you can also find metered parking on the streets surrounding the office.