Jun 4, 2010 · 7:00 PM

This location is shown only to members
Every month gay men get together at our informal mixer. Come along and you'll be made welcome - we will look after you and introduce you to whoever is there. It's a great way of catching up with people you know and also for making new friends. You are always welcome to bring a friend.
In June we'll mix & mingle at 3 Fires Lounge at the Residence Inn Downtown Capitol Park in Midtown.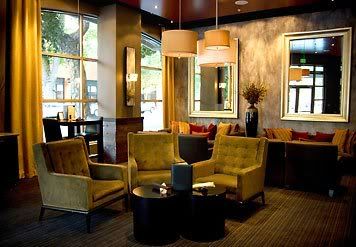 It's very important that we accurately forecast attendance with host venues; please help by not no-showing - thanks!
3 Fires Lounge offers our group the following deliciously priced specials from 7-10PM:
FOOD / $5
Chicken Wings
Cilantro Caesar Salad crisp romaine • cherry tomatoes • roasted corn • pine nuts • shaved cojtia cheese • crispy tortilla strips
Burger & Fries mixed greens • tomato • cheddar • american or swiss cheese • garlic aioli
Chef's Special (ask your server for more details)
Chef's Choice Pizza
DRINKS 3 Fires Lounge offers a wide selection of premium cocktails and local California Wines. Featured cocktails include the Fire Starter Martini and the Pomegranate Crush. If you're in the mood for a simple domestic beer or prefer Johnny Walker Blue Label they have it all.
Smirnoff Vodka Cocktails / $ 5 cosmopolitan • lemon drop • dirty martini • apple martini • kamikaze
Premium Well Drinks / $3
07' Canyon Road Cabernet / $3
07' Canyon Road Chardonnay / $ 3
Domestic Beer / $2 budweiser • bud light • coors light • miller lite • michelob ultra
All Premium Beer / $1 off
We take care of our servers - a 20% gratuity is added to each check.
WHEN: Friday, June 4th, 2010 7PM - 10PM
ADDRESS, MAP & DIRECTIONS: 3 Fires Lounge 1501 L St. (corner of 15th & L) Sacramento, CA 95814 (916)[masked]
Click here for map & directions
PARKING: Parking on the street can be FREE, BUT BE CAREFUL TO READ THE SIGNS! $5 lot & garage parking available on opposite corners of 15th and L St / K St Alley (not the corner of 15th & L).
SUPPORT THIS SPONSOR
VOTE WITH YOUR WALLET! Support the businesses that support our community. Spend your money with our members!
Strategic Tax & Accounting Group 'Taxes, Accounting & QuickBooks'
SPECIAL OFFER FOR GAY PROFESSIONALS: Members receive a 25% discount on tax preparation fees or 20% discount on first months accounting services for new clients.

Jessie Ivey [masked] Competitive rates with great personal service! From your personal tax needs to business startups, record keeping, payroll, human resource guidance, bookkeeping, business tax fillings, tax issues, business tunes and business trouble shooting, we have the years of proven hands on experience to guide and help inform you to be successful. A team of local business and tax professionals await to meet your needs head on with up to the minute information! Give us a call, we will be happy to speak with you and tailor services to meet your individual needs. Yolo/Sacramento County Office 725 Main Street, Suite 9, Woodland, CA (3rd & Main) [masked] Bay Area Office 5429 Telegraph Avenue, Oakland, CA off Highway 24! [masked]