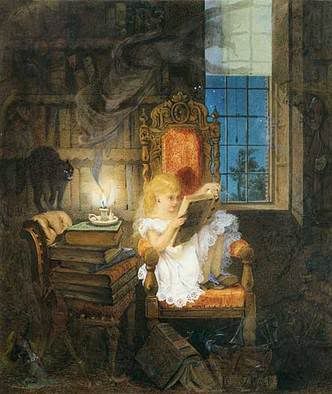 In accordance with the Meetup ToS 2.2.1 , your RSVP verifies that you are 18+ years of age. All children must be accompanied by parents!

Joining this Meetup means that you have read, understand and accept the guidelines below.
_________________________________


To be a member, you MUST be a parent, active or expectant.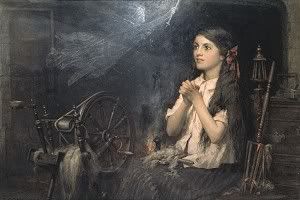 Joining this Meetup means that you have read, understand and accept the guidelines below.

GUIDELINES

Rules and objectives are subject to change based on the needs and growth of the community.

MEMBERSHIP

In accordance with the Meetup.com ToS 2.2.1, your application verifies that you are 18+ years of age.

Approval is granted by the Organizer when your completed profile is received upon application. You will receive a welcome E-mail when you join. Please read it through.

WHAT TO EXPECT AT A PAGAN PARENTING MEETUP

Meetups are not held at private homes, for the safety of our membership and children.

Meetup begins promptly at the time noted. If you are running late, cannot make it or have a sick child the day of, just call to let me or the Point of Contact (POC) know. We are all busy parents juggling schedules, so common courtesy is still expected. This Meetup does not run on Pagan Standard Time.

The Pagan Parenting Meetup is designed as a social gathering. However.... Volunteer POCs are welcome to create an arts/crafts event or pagan kids' workshop for a Meetup. Giving our children and their parents a safe, fun way to interact with other pagans is what we're all about!

Personal religious baggage and politics (local and national) will be checked at the door. This is not a bitchfest or therapy group. We have members who are of other faiths, and/or are NOT pagan, but attend for their own personal education and/or in support of a pagan spouse/partner. Please keep this in mind.

RSVPs

In accordance with the Meetup ToS 2.2.1 , your RSVP verifies that you are 18+ years of age.

Please have your RSVP firm on Meetup day. This is NOT a drop-in style gathering; you will not be admitted if you are not on the RSVP list. This is for the protection of our membership and their children.

There are no "Maybe" options (not even if you make a comment to that effect in your RSVP). Attendance is Members Only OR Guest option, depending on the Event POC's preferences.

If you end up not being able to attend, please amend your RSVP so others can fill the slot. If something last-minute comes up, please contact the POC on their cell (sent out via Email to RSVPed members the day before a scheduled Meetup).

Two RSVPed no-shows without contacting the POC BEFORE the Meetup will result in your membership being revoked. Email after the fact does not count. If you consider this controlling or dictatorial, you are free to start your own Meetup group with your own rules.

DISCUSSION FORUMS (MESSAGE BOARDS)

Please note the forum categories and place your discussion under the appropriate heading.

All material posted on the Message Board is subject to examination and critique. Opinions are not exempt. Be prepared to back up your statements. If it is oathbound material for you, don't use it as a "proof" source.

Discussion is uncensored as long as the thread remains on-topic. You are expected to conduct yourself in a responsible, honorable manner. This does NOT mean I expect you to walk on eggshells; strong commentary is encouraged. Just don't be inflexible about it.

Forums are witch-war neutral. Dissing/gossip (obvious or subtle) of the local pagan community (individuals or groups) is not acceptable. Don't bring personal local conflicts to Meetup or the message board.

The spell-checker is your friend. If u lik 2 type lik this, I guaranT you will not B taken seriously. We are also not politically correct. Don't expect to find "womyn, wimmen, herstory" or other re-spellings.

This is not a democracy. The Meetup Organizer will keep or delete entries based on the posted Guidelines. If there is an issue with any action, contact me privately. I HAVE changed my mind before. Public follow-up posts bitching about your post's deletion will get you banned.

Spell requests, chain letters, quizzes, politics and other non-topical posts will be deleted. No exceptions. If you're not sure, E-mail me before posting.

San Antonio Pagans Community Web Site

Here's where to find consolidated info about the S.A. pagan community. ~~ One-stop shopping: Meetups, special/ongoing events, open covens/groups, workshop listings, social networks, pictures and more. Drop on by!