I posted most of these on Facebook but for those who are not on my Facebook page here are a few pictures I took last weekend. I drove to the desert on Saturday to walk the dogs and get out of the rain then on the way back drove up S22 into a blizzard, lol into Warner Springs then hiked a bit of the PCT with the dogs t play in the snow, it was just beautiful and the dogs had a blast. Oh and Huck is happy to annouce no snowballs!
Cholla, ohhhh I hate this stuff! Poor Huck got attacked by it all over the place, lol but he just stood there and let me pull it out with the plyers. Did I mention I hate this stuff? lol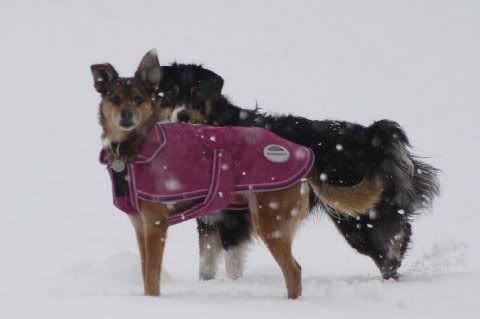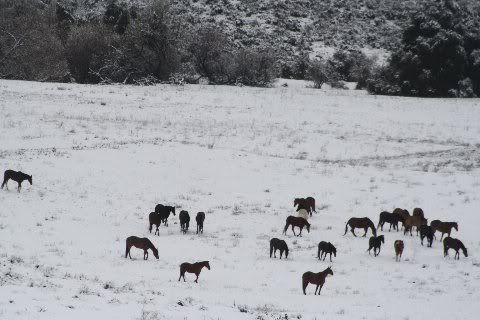 On Sunday I took the dogs and hiked around Lake Hodges to the dam, it was awesome and spilling over and just spectacular to see.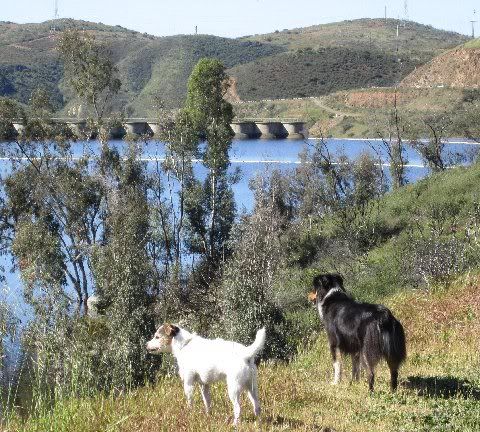 Then in the afternoon, I played around with the camera and some different settings on it and came up with these, not to mention I needed to humiliate my dogs just a little bit, lol