PLEASE READ THE ENTIRE EVENT DESCRIPTION.
There is a cover charge to attend this event.
A "YES" RSVP on our meetup site does not confirm your reservation.
Due to the format of the event, space is limited.
Advance registration:
$10 plus Eventbrite fees
In order to attend, you must register and pay here:
http://july29pitchworkshop.eventbrite.com/ 
Please bring a printed copy of your ticket to the event.
Or pay at the door:
$20  (cash)
Please only RSVP "YES" if you will be attending. If you RSVP "YES" and find out later that you cannot attend, please adjust your RSVP response accordingly.
Being able to effectively deliver a pitch is critical to successful entrepreneurship, whether your purpose in pitching is to build a team, attract clients, or raise money for your start up.
Your ability to deliver an effective pitch to investors could make or break your startup.
Yet, many entrepreneurs struggle when it comes to being able to deliver effective pitches.
An investor/judge at a recent pitch event commented:
"We came looking for deals but most of you were not prepared to pitch your company – it's really disappointing."
Let's fix that!
In this workshop, we will:
1) learn how to target what investors want to know about your startup
2) find your "WOW!" message
3) learn how to cover company fundamentals in 10-12 slides
4) practice the 20 second pitch and, if time allows, the one minute pitch
5) learn how to create compelling visuals for your slide presentation
Preparation is key to success in any endeavor, including pitching to investors. Our facilitators will show you how to successfully prepare an effective investor pitch.
Attendees who desire will get an opportunity to practice their pitch to the group and receive feedback. Participation is optional.
Agenda
6:15 pm  – 7:00 pm Networking, Light Refeshments
7:00 pm  -  8:15 pm Program
8:15 pm  -  9:15 pm Optional Pitch Practice, Announcements, Networking
Content Overview 
1. Overview and goals. Getting the "WOW Factor" when pitching
a. Find the WOW factor!
b. Be an executive: focus on key metrics with fewer words and more facts
c. Get the basic business plan organized first; then tell your story, briefly
d. Add the WOW factor in your presentation after you get the facts
e. Presenting skills: Practice, get feedback, modify, improve, pivot, accomplish, win
2. Introduce yourself: 20 second elevator pitch to the room.
3. The 2 and 5 minute pitch based on the business plan (following slides)
a. Practice the 2 and 5 minute pitch after slide review.
4. The difference between venture capital and angel investors
a. Venture Capital
b. What is an accredited investor? (Angel)
c. What angel investors want most
d. The angel investor profile
5. What investors need to know (basis for slide deck and business plan)
a. Focus on the business not the product/technology
b. Team members - qualifications
c. Problem – solution
d. Who has the problem? Cost?
e. Market Funnel: TAM, SAM, SOM (Total available market, Serviceable Available Market and your market: Serviceable Obtainable Market
f. Competition; alternatives & substitutions
g. Business Model; how you make money
h. Go to market strategy
i. Risk factors
j. Financial Projections; Revenue, COGs, Gross margin, Key operating costs, ie cost of user acquisition, EBITDA, cash management
k. Capital Raise: How much, Use of funds tied to milestones, converatible note or equity, valuation, pre-money/post money valuation
l. Future Raise
m. Exit Strategy; who are potential acquirers, comparable transactions
n. Summary slide
6. Final comments, End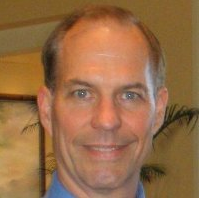 Steve Austin is serial entrepreneur who has successfully raised angel and corporate investment for various ventures. Steve is a co-founder of PowerGo Inc., making a small portable power system with optional remote control via mobile app or Internet. PowerGo gives you true remote power and control.
Steve previously founded Stratequest Inc., online temp agency billing software and GM/VP Convac AP, a computer chip company that was eventually sold to Fairchild Semiconductor.
In his long and varied career, Steve has lead companies to sell, engineer, build and service over a dozen products ranging from mobile apps for remote machine control, online billing software, smart card, bio metrics online software, bio fuel equipment, and numerous semiconductor production machines valued in the tens of millions.
Steve's expertise runs the gamut from sales and  service to the engineering lab. Steve has held the corporate titles of  CEO, VP of business development, VP of strategic partnerships, and has  managed national and international companies. He has extensive experience in new product development, hardware and software engineering and developing go-to-market strategies and  strategic partnerships.  Steve has managed major global accounts  such as IBM, HP, Intel, SONY, Samsung, TSMC, Texas Instruments, and Seagate.
If you would like to practice your pitch, or if you have questions about the workshop, contact Steve Austin at:
[masked]