See posts at bottom of page for important information. To register for this cruise click the Register Now button.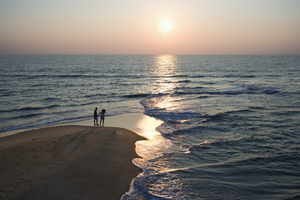 Funtastic CARIBBEAN CRUISE

Title: Upcoming Trail Mix Adventure Cruise IV to Falmouth, Jamaica, George Town, Grand Cayman and Cozumel, Mexico in February (16-23) 2014
We will also be updating the latest info we have on the "Trail Mix Adventure Cruise IV."
Description: Get together to discuss travel plans for Trail Mix Adventure Cruise IV.  We are planning one night in Houston, Tx (optional hotel stay the night before the cruise), one day at an exclusive island resort (Jamaica) and another swimming with the dolphins (Grand Cayman). Other shore excursions are optional Or just enjoy the downtown area.
(And... Why You Need to Register NOW
if You Want To Be There?)
Booking a cruise is very different than booking a hotel.

"Cruisers" book cabins months, sometimes years in advance... and cruise cabins fill up fast (yes, even in this economy.)

To put together a block of 15 cabins takes not only a financial commitment, but we also need actual live bodies to hold those cabins. We have to provide names and passport numbers to the cruise line to have them "count."1

(Even if I want to hold you a spot to register later, Royal Caribbean Cruise Lines won't allow it.)
We have a small window of time, to invite you to join us, with a hard and fast cut-off date. Royal Caribbean Cruise Lines dictates the window of opportunity and then we have to close the door. It's truly out of our hands.
Best time to visit: Year Round
Hike Route Map: Galveston, TX, Falmouth, Jamacia; George Town, Grand Cayman; Cozumel, Mexico; Galveston, TX
Elevation Gain/Loss: 0
Altitude at Trailhead: 52
Terrain: flat
Distance: 0 Miles
Difficulty Rating: Event is for all ratings  "Rating Chart"
Fitness Level: Able to walk for an hour with out a break.
Expected Duration: 7 nights
Special Skills Necessary: n/a
Where to meet you: Houston, TX
Come cruise to the Western Caribbean aboard the Navigator of the Sea
"Imagine, you, your family and friends Joining
CaptainCruise and the Trail Mix Gang on the
Navigator of the Sea for a Vacation of a Life Time!"
Okay, Count Me In...I WANNA GO
Your cruise event planner is CaptainCruise aka Don Pryde from www.MeetUpAtSea.com.

DEPOSIT for cruise is $250.00 per person double occupancy. When you click on "Register Now" you will be ask for your credit card information. I will book your cruise and Royal Caribbean Cruise lines will debit your credit card the deposit


Title: Funtastic Caribbean Cruise
Type: Cruise the Western Caribbean
Cool Features: Royal Caribbean Cruise Lines

Navigator of the Sea Highlights
Our Voyager class of ships introduced a packed lineup of signature innovations that guests love. Climb the rock wall 200 feet above the ocean. Ice skate on the first-ever rink at sea. Or immerse yourself in the sights and sounds of the Main-Street-style Royal Promenade, perfect for people watching, designer shopping, and a cold pint at the British-style pub.
Ship Highlights
REST & RELAXATION
VitalitySM Spa with 100+ treatments including medi-spa treatments and acupuncture
4 pools including the Solarium, an adults-only retreat*
6 whirlpools
State-of-the-art Fitness Center, with classes including yoga and tai chi
ACTION & ADVENTURE
Rock-climbing wall
Ice-skating rink
Mini-golf course
Basketball court
Jogging and in-line skating tracks
DINING OPTIONS
Main Dining Room with complimentary, multi-course dining for breakfast, lunch and dinner
More complimentary options including Windjammer Café, Jade Sushi and Asian-fusion cuisine, Café Promenade for coffee and pastries/snacks, and room service*
Chops Grille Steakhouse and Portofino Italian restaurant, where for one low cover charge you can choose any items off the menu from appetizer to dessert*
Casual dining and snacks at Johnny Rockets and Ben & Jerry's Ice Cream*
ENTERTAINMENT & SHOPPING
Complimentary Broadway-style entertainment in the Main Theater
Complimentary ice-skating shows in Studio B
9,623 square foot Vegas-style Casino Royale® with 292 slots and 17 tables
15 bars, clubs, and lounges that never have a cover, including Boleros Latin-themed lounge and Two Poets Pub
Variety of name-brand, duty-free shopping on the Royal Promenade including jewelry, perfumes, apparel and shopping for teens and kids
I wanna go CaptainCruise! Click the register now button
Description: From Sacramento we will travel to Houston, TX you may make your own arrangements for air. We will make arrangements for a hotel for Saturday night before the cruise
Itinerary:
Day                   Port/Date                                      Time  Arrive/ Depart
Feb. 15th           Houston, TX                              Anytime after 11:00 am
Feb. 16th           Galveston, TX                            Sunday 4:30 pm
Feb. 17th           Cruising At Sea
Feb. 18th           Cruising At Sea
Feb. 19th           Falmouth, Jamaica                    8:00 am  5:00 pm
Feb. 20th          George Town, Grand Cayman    7:00 am   4:00 pm
Feb. 21st          Cozumel, Mexico                         9:00 am     6:00 pm
Feb. 22nd         Cruising At Sea
Feb. 23rd          Arrive Galveston, TX                   9:00 am

On board you can do it all, or just lay back and do absolutely nothing. There are so many positive and wonderful things about a cruise to the Caribbeans.  The only negative that comes to mind is that this trip will seem to end too quickly!

You might be wondering just what makes this the ideal vacation?  Look at the fantastic amenities on our ship the Navigator of the Sea and the fun you'll have with our Caribbean Cruise Gone Wild group:
Gear up for adventure, right on-board—with plenty of time left for relaxation, fine dining, and beautiful ocean views. The incredible Navigator of the Seas® is home to an array of innovations that give you whatever type of vacation you desire. Climb a rock wall that overlooks the sea, or challenge yourself on the basketball court, ice-skating rink or mini-golf course. Achieve perfect zen, poolside or at the relaxing VitalitySM Spa. Liven up your nights on the Royal Promenade, with parades, dancing, and duty-free shopping deals. And bring along some friends—with spacious public areas, enhanced staterooms, and a spectacular three-story dining room, this ship has room for your whole crew.
All while having a blast with your friends, family, photography buffs, hikers and cruising enthusiast sharing their passion and knowledge in this beautiful setting.

REMEMBER
It is not uncommon for a cruise to sell out 9-12 months in advance.  We are able to hold our allotment until May 30, 2013.  Act Now!! When the initial staterooms Royal Caribbean is holding for this event are gone….there is no guarantee we can get more.


"I Can't Wait To Join "The Funtastic Caribbean CRUISE" team

Aboard The NAVIGATOR of thr SEA SUNDAY February 16th to SUNDAY February 23rd, 2014

As We Set Sail From Galveston, TX to Falmouth, Jamaica, George Town, Grand Cayman, and Cozumel, Mexico in the Western Caribbean
It's EASY To Book here REGISTER NOW!, but if you still have any questions, please email me at: [masked]
"Please note all pricing is based on a minimum of two guests per stateroom.  Although solo travelers are welcome to join us on the "Funtastic Caribbean Cruise" -- please understand that staterooms occupied by a solo traveler are premium priced.  In most cases it is more cost effective to identify a travel companion.  Please email Pryde Travel at the link above to request a price quote for a solo traveler on your preferred accommodations."
WE HAVE 3 Ocean View Staterooms G, 5 inside staterooms N AVAILABLE AT THE FOLLOWING PRICES. AFTER THEY ARE GONE PRICING WILL BE BASED ON AVAILABLE RATES AND STATEROOMS AT BOOKING.
Price:     $1090.12 Ocean View (Double Occupancy)
Price:     $900.12 Interior N (Double Occupancy)

Your Deposit of only $250 per person secures your reservation to this very special event and guarantees best available stateroom.

Payment Schedule
For your convenience passage on the "Funtastic Caribbean Cruise" is split into three easy payments.*
1) Initial Deposit ($250 per person)
2) Second payment of $400 due on or about Aug. 1, 2013**
3) Final and TOTAL balance due on or about Nov. 1, 2013**

*After Aug. 1, 2013 the Deposit plus the second payment will be required to make a booking. Total Balance Due on Nov. 1, 2013)
**Payments deducted from credit card on file unless otherwise instructed.
OK CaptainCruise I Wanna Go...Click here too... REGISTER NOW!
Rates for all staterooms INCLUDE private "on-board" group events, all port charges, taxes, government fees, prepaid gratuities ($13.00/ day) and one group shore excursion (Shore excursion subject to a minimum 12 individual bookings).
Royal Caribbean Cruise Lines reserves the right to institute a fuel supplement charge of up to $10 per day per person which would result in additional charges to our guests at any time prior to sailing.
NOTE: All payments are REFUNDABLE up until June 1, 2013
You may cancel without penalty except for a $49 per person administration fee which will be credited to any future cruise booked through Pryde Travel or waived if trip cancellation insurance is purchased.
Cancellations after June 1st are subject to SEVERE PENALTIES up to the full cruise cost.
Travel Insured  Insurance is highly recommended in case of last minute illness, accident or family emergency.
This will protect your investment from loss...including administration fee.  Please Note: Cancellation Insurance is approximately 10% of total cost and will be billed separately.
Your credit card will see multiple transactions In association with Pryde Travel:
- Cruise fees will be charged by Royal Caribbean Cruise Lines
- Travel Insurance will be charged by Travel Insured. Fees will be collected by CaptainCruise.Pro and forwarded to Travel Insured.
On this cruise, we'll have events customized specifically for YOU...my special guests!!  You'll have 7 fun-filled days and nights to relax, learn and PLAY!
For instance...
•    Celebrate with friends at a "Bon Voyage" party on the last night of the cruise.

•    Enjoy delicious gourmet meals...24 hours a day.
•    Relax by the pool or in a hot tub.
•    Hang out with friends while drinking a nice glass of wine and simply relaxing.
•    Enjoy the glitter and excitement of a Las Vegas-style show after dinner.
•    Treat yourself to a 5-star meal at the ship's specialty restaurant (you'll enjoy this so much, you should plan to do it TWICE!)...the food will just melt in your mouth.
•    Shop duty-free stores onboard ship and at the many ports of call.
•    Try your hand at the slot machines or the blackjack table.
•    Dance the night away at one of the ship's hot nightclubs.
•    Pamper yourself with a luxurious full-body massage.
•    Reminisce with old associates and new found friends about all the fun you had on the cruise during our farewell cocktail party.
*     Have fun 24/7 for 7 days and 7 nights with your peers...and discover others with the same goals and desires
*     Mingle in a relaxing, fun atmosphere like no other you've ever experienced.
*     Visit amazing locations and capture magical images!! These are moments you'll remember for a lifetime!
-- WE SELL FUN!
California Seller of Travel #2104474-40 DBA Mr.Cruise.pro/CaptainCruise.pro/Donald C. Pryde/Pryde Travel

"Registration as a seller of travel does not constitute approval by the State of California"
Upon cancellation of the transportation or travel services, where the passenger is not a fault and has not cancelled in violation of any terms and conditions previously clearly and conspicuously disclosed and agreed to by the passenger, all sums paid to the seller of travel for services not provided will be promptly paid to the passenger, unless the passenger advises the seller of travel in writing, after cancellation. This provision does not apply where the seller of travel has remitted the payment to another registered wholesale seller of travel or a carrier, without obtaining a refund, and where the wholesaler or provider defaults in providing the agreed-upon transportation or service. In this situation, the seller of travel must provide the passenger with a written statement accompanied by bank records establishing the distribution of the payment, and if disbursed to  wholesale seller of travel, proff of current registration of that wholesaler. "
"This transaction is covered by the California Travel Consumer Restitution Fund (TCRF) if the seller of travel was registered and participating in the TCRF at the time of sale and the passenger is located in California at the time of payment. Eligible passengers may file a claim with TCRF if the passenger is owed a refund of more than $50 for transportation or travel services which the seller of travel failed to forward to a proper provider or such money was not refunded to you when required . The maximum amount which may be paid by the TCRF to any one passenger is the total amount paid on behalf of the passenger to the seller of travel, not to exceed $15,000. A claim must be submitted to the TCRF within 12 months after the scheduled completed date of the travel.  A claim must include sufficient documentation to prove your claim and a $35 processing fee.  Claimants must agree to waive their right to other civil remedies against a registered participating seller of travel for matters arising out of a sale for which you file a TCRF claim. You may request a claim form by writing to: Travel Consumer Restitution Corporation, P.O. Box 6001, Larkspur, CA 94977-6001: or by visiting TCRC's website ay www.tcfcinfo.org.
California law requires certain sellers of travel to have a trust account or bond. This business has a trust account at JP Morgan Chase Bank, N.A.