Join us for a workshop on June 6th at 6pm on the 6th floor (yes...666) in San Francisco on Building an Effective Web Presence centered around converting website visitors into customers. This San Francisco Small Business Development Center (SBDC) hosted talk will be held on 6/6/2013 at the San Francisco Small Business Entrepreneur Center at 455 Market Street, San Francisco from 6:00 PM to 9:00 PM. This workshop will discuss how to develop a strong social media presence in order to generate and maintain a new and repeated customer base.
You must register at Eventbrite, in order to gain admission into this workshop. The registration fee is $40.
A RSVP includes a comprehensive strategy developed by speaker David Mitroff, Ph.D, regarding the techniques for getting a visitor who is on your website to become a customer/client are critical for the success of a website and web environment. This seminar discusses the objectives, structure, content, and action items of effective websites and how to present your value proposition to engage visitors who are 'just looking.
In addition, his session will provide core Search Engine Optimization (SEO) best practices and an overview of the 9 Key Areas of Social Media as defined by David Mitroff, Ph.D. Each participant will be guided through evaluating their business to better understand how their Internet Presence ranks. This includes leveraging website content and social interaction across websites, blogs, podcasts, video-sharing, social bookmarking, review sites, email marketing, event promotion, instant messaging, mobile apps, and more.
MUST REGISTER ON Eventbrite at:
An RSVP on MEETUP does NOT guarantee admission. Please RSVP now on Eventbrite before this event sells out! Limited space.
In this program discover:
How effective are your current Internet Marketing Efforts?

New ways to leverage Social Media to get buying customers
How to use Email Marketing for Customer Loyalty

What parts of your business or organization can be effected by Search Engines and Social Media?

What components of our current marketing plan could leverage Social Media?

How valuable is feedback from your customers for your success?

How do you promote events and get people to tell others about events?

Tips and tricks to prevent website visitors from leaving your website

How to define and create a website sales funnel

Are you continually reaching new market segments (Mobile marketplace)?
RSVP on Eventbrite
Event Location:
SBA Entrepreneur Center- 455 Market Street (6th Floor) San Francisco, CA 94105
Located in the heart of downtown San Francisco with parking in Union Square and walking distance from the Powell Street Bart Station.
Timing:
This event is held on June 6th, 2013 from 6:00pm-9:00pm at the SBA Entrepreneur Center in San Francisco. The workshop starts promptly at 5:45pm. Please arrive before 6:00pm for check in.
At this point you have all the information you need...
... However if you want even MORE information feel free to keep reading
Who will be there? 

Professionals who want to socialize, Entrepreneurs, business owners, attorneys, bankers, real estate developers, physicians, technology gurus, sales and marketing experts and other professionals, along with others to socialize and meet new people.
How many people show up?
Our events have at least 20 people, up to 400 people depending on the venue. This particular event typically has around 20 people attend.
About The Organizers:
David Mitroff, Ph.D. is a Connector, Expert Speaker, and Business and Marketing Consultant. David is the Founder and Chief Consultant of Piedmont Avenue Consulting (www.PiedmontAve.com) a San Francisco Bay Area based business development and marketing consulting firm. David and his team work with clients across numerous markets and sizes to create brand awareness, strengthen customer loyalty and streamline business processes. David is an active member, on the executive board, or advisory committees for several organizations. He continually collaborates with several consultant groups, merchant associations, and charities to best serve the community.
David also founded Walnut Creek Events (www.WalnutCreekEvents.com) to better serve his San Francisco East Bay clients by producing and promoting high level networking, social mixers and business events in or around Walnut Creek that can bring attention to East Bay businesses and create new connections.
About Piedmont Avenue Consulting:
Piedmont Avenue Consulting is a San Francisco Bay Area based business development and marketing consulting firm who creates brand awareness, strengthens customer loyalty, and increases lead generation by leveraging new technologies and streamlining business processes.
About Walnut Creek Events: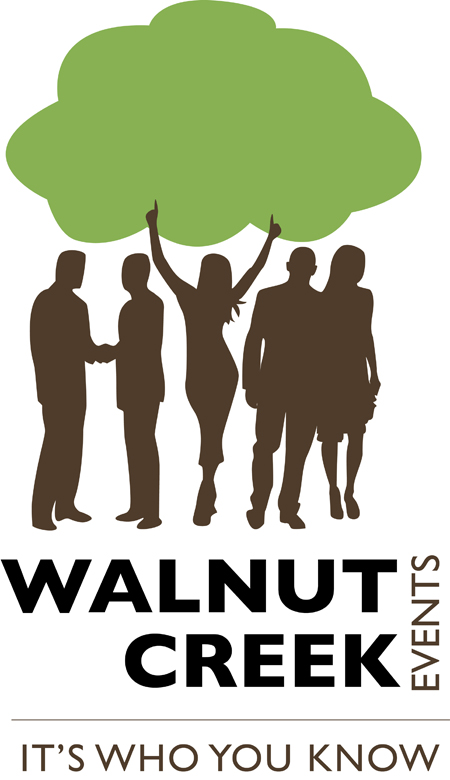 Walnut Creek Events are perfect for San Francisco East Bay professionals who want to connect with other professionals. Make new business and personal connections, build your network, find new clients, and identify business opportunities.
We make networking easy by having greeters at the door to not only welcome you - they introduce you to others, along with having events in elegant environments that makes it fun to connect with others.
Walnut Creek Events (WalnutCreekEvents.com) produces and promotes upcoming Walnut Creek Networking, Social Mixers and Business events in or around Walnut Creek.
We invite you to join us
About the Small Business Development Center (SBDC)
We are proud to have contracts with several of the San Francisco Bay Area Small Business Development Centers (SBDCs) and assist them in their mission to provide a wide array of technical assistance to small businesses, aspiring entrepreneurs, and larger companies and organizations through one-on-one counseling, educational workshops, trainings and specialized services to support business performance and sustainability and enhance the creation of new businesses entities.
David Mitroff, Ph.D. provides advisory services and conducts workshops for clients of the Contra Costa County SBDC, Alameda County SBDC, San Francisco SBDC and Silicon Valley SBDC. Visit your counties Small Business Development Center (SBDC) website to learn more about upcoming SBDC workshops or to request a counseling session.
SBDC Services Include:
Business Management

Strategic Planning

Sales and Marketing Strategies

Social Media and Emarketing Services

Financial Projections & Budgeting

Technology Integration

Marketing and Sales

Human Resource Management

Access to Capital

And more…
Want to Volunteer?
We are looking for volunteers to help out at our events. Please introduce yourself to us or email [masked] and let us know how you would like to volunteer and we can then better determine if their is a good fit. 

Greeters

Photographers

Social Media Promoters 

Want to be a Sponsor?
Advertise and promote your business to our huge audience across emails, at events, and on our website and social media sites. Please contact us to learn more and to determine if their is a good fit. 

Gifts and Donations

Raffle Items

Food and Drinks 


Event Space Sponsor
Fine Print:
The information provided by these workshops is intended for informational purposes only and accuracy is not guaranteed. The workshops are not intended to offer specific marketing, legal or financial advice. Each small business is unique, please consult with qualified professionals to discuss your situation.
Some of our events are photographed for our Websites and Social Media sites. By attending our event, you give us permission to take photographs and use the images. All participants at our events are beautiful people and are subject to be photographed and used to promote future events.