Let's learn how to make sashimi and nigiri with Chef Matsune of Breakthrough Sushi! Under Matsune's instruction, we will learn how to identify sashimi grade fish, perfectly slice and beautifully plate sashimi, create stunning nigiri and get all our sushi questions answered.
Our delicious meal will be prepared with organic ingredients and sustainably-caught fish approved by the Monterey Bay Aquarium's Seafood Watch. We'll have plenty of practice during this class and fill our tummies with the yummy results.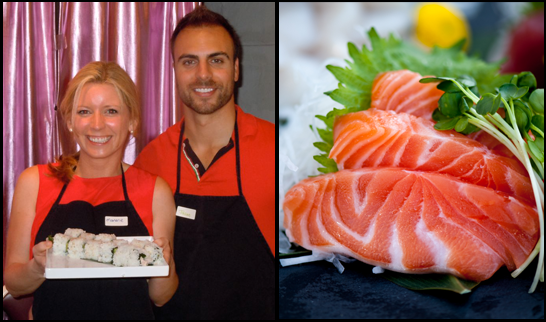 Chef Kaz Matsune grew up in Japan and began his professional culinary career as a sushi chef in Los Angeles. After serving memorable foodies like Mick Jagger, Denzel Washington and Luis Miguel, Kaz moved to San Francisco and chefed at Minako, Ozumo and Greens before starting Breakthrough Sushi. Since he started teaching six years ago, Kaz has led sushi classes in Japan, US, Thailand and Indonesia.
$1 nonrefundable RSVP to join our group
Purchase your tickets here: www.eventbrite.com/e/sushi-making-class-sashimi-nigiri-tickets