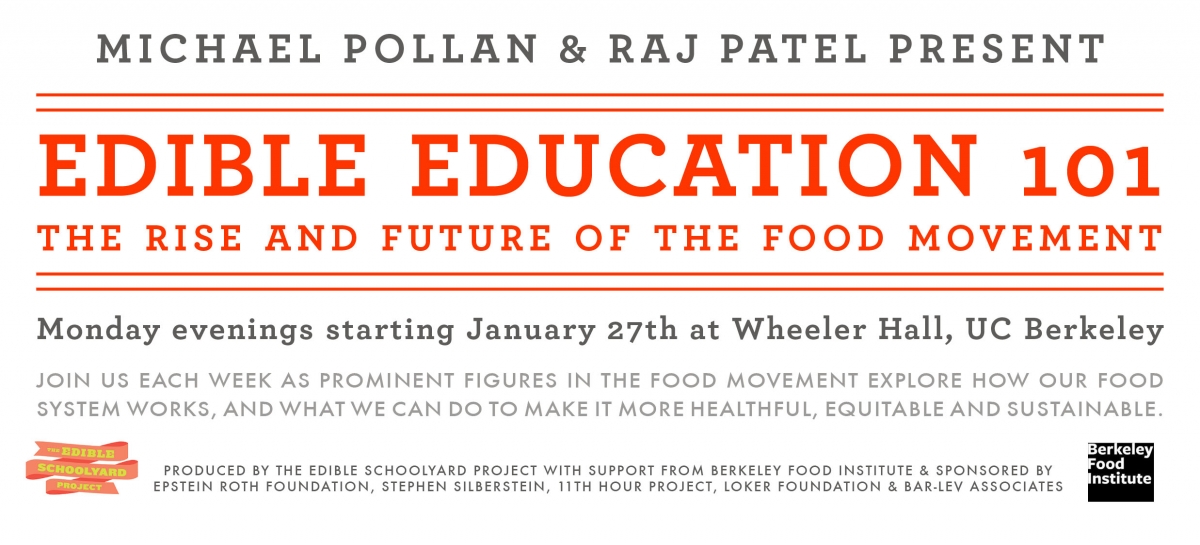 The Green Revolution and the Economics of the Food System by Raj Patel
The international food complex has changed significantly over the last 20 years. How does the food economy shape countries' access to good food? What social factors contribute to a country's ability to feed (and nourish) its population?
Raj Patel is an award-winning writer, activist, and academic. He has degrees from the University of Oxford, the London School of Economics, and Cornell University, has worked for the World Bank and WTO—and protested against them around the world. He is a visiting scholar at UC Berkeley's Center for African Studies, an Honorary Research Fellow at the School of Development Studies at the University of KwaZulu-Natal, and a fellow at The Institute for Food and Development Policy, also known as Food First. He is also an IATP Food and Community Fellow and serves as an Advisor to the United Nations Special Rapporteur on the Right to Food. His first book was Stuffed and Starved: The Hidden Battle for the World Food System and his latest, The Value of Nothing, is a New York Times best-seller. He is currently working on a documentary about the global food system with award-winning director Steve James.
Registration for this lecture will open January 28, 2014 at 10 am. Sign up here! There is no SFF host for this event.