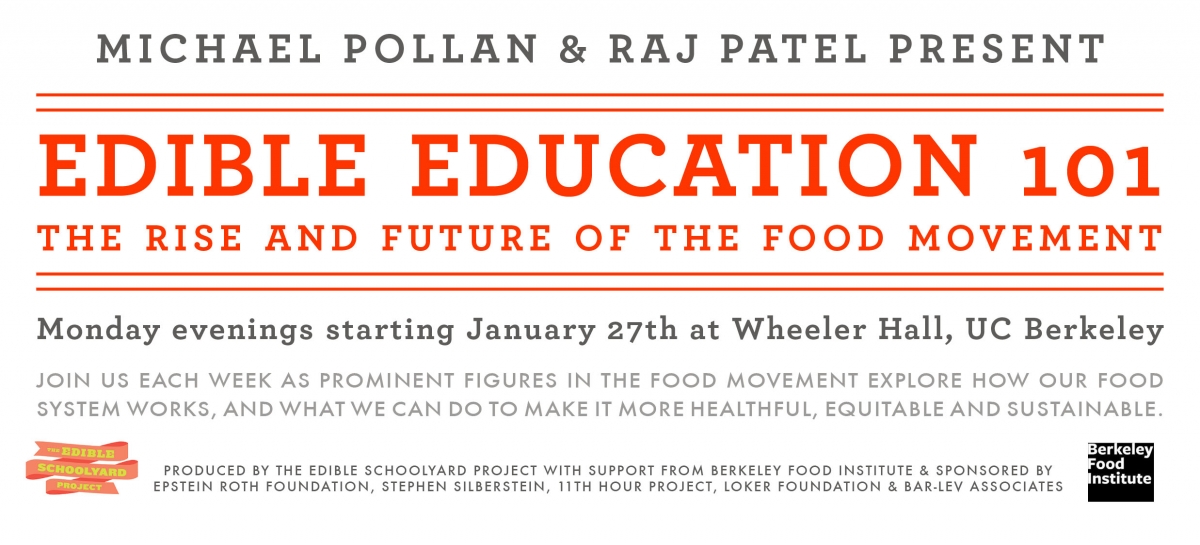 Genetically Modified Organisms have become a flashpoint of debate within the food movement. While technological developments can help provide resilient foods for a changing climate, many consumers remain skeptical. Michael Pollan and Pamela Ronald will discuss the risks and benefits of GE crops in advancing sustainable agriculture.
Pamela Ronald is Professor, Department of Plant Pathology and the Genome Center at the University of California, Davis. She also serves as Director of Grass Genetics at the Joint Bioenergy Institute. Ronald's laboratory has engineered rice for resistance to disease and tolerance to flooding, which seriously threaten rice crops in Asia and Africa. Ronald led the isolation of the rice XA21 immune receptor and the rice Sub1A submergence tolerance transcription factor. In 1996, she established the Genetic Resources Recognition fund, a mechanism to recognize intellectual property contributions from less developed countries. She and her colleagues were recipients of the USDA 2008 National Research Initiative Discovery Award for their work on rice submergence tolerance. Ronald was awarded a Guggenheim Fellowship, the Fulbright-Tocqueville Distinguished Chair, and the National Association of Science Writers Science in Society Journalism Award. She is an elected fellow of the American Association for the Advancement of Science. Ronald has written opinion pieces for the Boston Globe, the Economist, and the New York Times and is a blogger for Scientific American's Food Matters. She is coauthor with her husband, Raoul Adamchak, an organic farmer, of the book Tomorrow's Table: Organic Farming, Genetics and the Future of Food. Bill Gates calls the book a "fantastic piece of work." In 2011, Ronald was selected as one of the 100 most creative people in business by Fast Company Magazine.
 
Registration for this lecture will open April 8, 2014 at 10 am. Sign up here! There is no SFF host for this event.