FUNDAMENTALS OF BUDDHISM
Study & Cultivation Series
See below for webcast info and how to connect
The purpose of this FUNDAMENTALS OF BUDDHISM STUDY & CULTIVATION SERIES is to help students generate a new vision and understanding of their life. Providing them with practical Buddhist Meditation Methods that give them the experience of their mind positive qualities transforming, increasing & stabilizing, & help them understand the purpose & how to control the outcomes of their lives. To generate the appreciate, respect, & the attitude of why Buddhism is most important & necessary for our lives.
This class series was created under the guidance and instruction of Namnang Mingjo Dorje Rinpoche.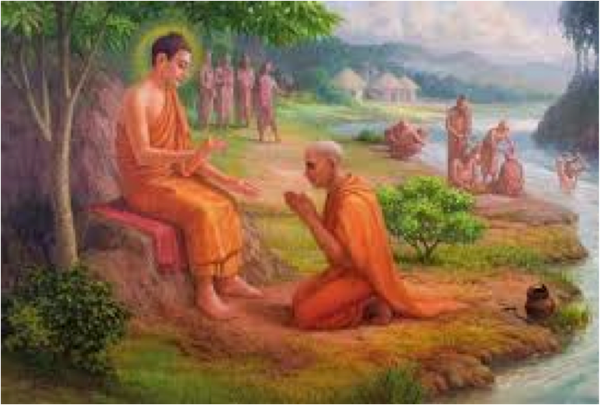 Namnang Mingjo Dorje Rinpoche was recognized as the Lineage Holder of the Manjushri Lineage at age six. Rinpoche has attended many retreats. He is a Great Cultivator who has devoted his life to Dharma cultivations and realizations. He has been continuously studying Sutras and Treatises and diligently pursuing Dharma teachings. On the Sutrayana side, Rinpoche has learned broadly and mastered all the Hinayana and Mahayana Sutras thoroughly. He has extraordinary talent in logical reasoning and in grasping the Dharma essence. Rinpoche's Vajrayana teachings have merged the Tibetan Gelug practice with the secret treasure of Manjushri Lineage, taking the Gelug teaching as its foundation and structure, and Manjushri Vajrayana teaching as its essence.
CLASS # 1: WHY STUDY BUDDHISM?
-WHAT IS THE TRUE SITUATION OF YOUR LIFE?
-WHERE DO THE CAUSES COME FROM THAT CREATE THE OUTCOMES OF YOUR LIFE?
-HOW DOES YOUR MIND BECOME CONTAMINATED?
-WHY BUDDHISM IS THE KEY TO SOLVE YOUR LIFE PROBLEMS (birth, old age, disease, death, worry, sadness, suffering, & irritation)?
*Please RSVP if you would like to join and we will send you the webcast information. Thanks!*
-Manjushri Buddha Dharma Lineage