Two Damn Hot is a SexyHuman workshop designed for powerful couples that want it all:  hot love, hot sex, unbelievable energy in their lives. 

Learn cutting-edge scientific as well as ancient Taoist and Tantric sexuality secrets to igniting more heat, pleasure, and chemistry with your partner now.
RSVP at https://www.eventbrite.com/e/two-damn-hot-igniting-the-sexy-power-couple-within-tickets-12421012583

In this 2-hour workshop you'll get real, tangible skills:
• How to build, feel, give, and receive sexual energy, and how to ongoingly rekindle sexual chemistry between you.
• How to feel sensations you've never felt before with Orgasmic Awareness
• How to ask for what you want with ease and confidence, and feel good about it!
How to face the world as a couple, united and unstoppable.
Finer details
Are you and your partner still red-hot for each other?
Is the chemistry between you electric and exciting?
Are you having the best sex of your life?
Are you a force to be reckoned with?   You can be.
Come to reconnect to each other and to your natural passion for life!  In this busy world, it is easy to become disconnected from our beloved and ourselves. But that connection is a potent and indispensable source of our power and charisma in the world.  When we plug back in, and when we're hot and turned on in our relationships that energy cannot be contained.  It overflows!  Your life and career start heating up too.
Tickets:
$25 per couple pre-sale – on Eventbrite by Tuesday September 9th
$35 per couple regular sale – on Eventbrite until 7pm day of event, Tuesday September 16th
RSVP at https://www.eventbrite.com/e/two-damn-hot-igniting-the-sexy-power-couple-within-tickets-12421012583


Please allow extra time for parking and navigation.


Please bring:

Your love partner
Notebook + pen for note-taking and writing exercises
Meditation pillows + mats for floor-seated exercises (depending on venue, I will keep you posted about this)
A curious mind, open heart, and your sensual enthusiasm
About the facilitator: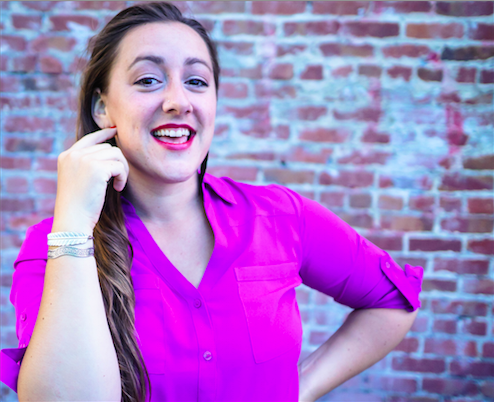 Elisabeth Bolaza, MPH is a sexuality expert, educator, activist, and the founder of SexyHuman, an independent organization that is transforming sexuality to transform humanity.  She brings over a decade of experience in sex education and counseling, communication coaching, yoga, Taoist sexology, martial arts, and biology to her work with both youth and adults.  Elisabeth is currently earning her Ph.D. in Human Sexuality at the California Institute of Integral Studies in San Francisco, received her master's degree in Public Health from UC Berkeley, and her undergraduate degree in Biology from UCLA.  
SexyHuman is a sexuality education organization devoted to helping people create the sexual and romantic lives they desire and deserve.  We believe that transforming sexuality will help us transform humanity and the world for the better.  Learn more at www.sexyhuman.org
Questions? 
Contact Elisabeth via email [masked] or call[masked]-6967.