PLEASE READ THE ENTIRE EVENT DESCRIPTION.
There is a cover charge to attend this event.
A "YES"  RSVP on our meetup site does not confirm your reservation.
In order to attend, you must register and pay here:
http://www.eventbrite.com/e/elevator-pitch-to-adeo-ressi-ceo-founder-institute-tickets-10875979347

Take advantage of early responder pricing!
Slots are limited.  First come, first served!

First Responders            $5 plus   Eventbrite fees
Second Responders      $10 plus  Eventbrite fees
Third Responders          $15 plus  Eventbrite fees
Please bring a printed copy of your ticket to the event.
Or pay at the door:
$20   (cash)
Full time students can attend for free!  Please bring a current student ID for check in.
Do you have an idea for a startup, but don't know  if that idea  is worth pursuing full time? 
Would you like to get feedback on your  business model and startup  pitch from a Silicon Valley veteran and pitch expert?
If so,  join us for this event featuring one of the iconic personalities of the  Silicon Valley ecosystem.
Adeo Ressi is an 8X entrepreneur, founder and CEO of the Founder Institute, and founding member of TheFunded.com. At this collaborative, hands-on workshop, Adeo will discuss the elements of a good startup idea, and show you  step-by-step how to deliver a  successful  startup pitch. 
After a brief presentation, Adeo will listen to short startup pitches from the audience and provide  candid feedback to pitchers on both the viability of their  business models and the effectiveness of their pitches  - while providing them with specific recommendations on how to improve.
Potential pitchers will be selected from a pool of applicants to pitch on stage to Adeo before a live audience. 
If you would like to pitch, please complete the  application below as soon as possible:

http://bit.ly/adeo-idea-to-ipo

During the networking portions of the event, there will be startup demo tables and tables for startup service providers.
If you  are a startup and would like a space on a demo table, or  you are a startup service provider and would like a sponsor table,  please send an email message to:
[masked]
Agenda
6:00 pm to 7:00 pm    Check In,  Food, Demo Tables, Networking
7:00 pm to 8:30 pm    Program
8:30 pm to 9:30 pm    Networking
About Our Speaker:
Adeo Ressi,  is the Founder & CEO of the Founder Institute, an entrepreneur training and startup launch program that has helped start over 1000 companies across six continents.
 He is also the Founding Member of TheFunded.com, an online community to research, rate, and review VCs. The Institute is the eighth start-up that Adeo has founded or built, four of which were acquired and three of which are still operating.  
Adeo is regarded as a worldwide expert on early-stage startups and venture capital, with numerous appearances in The New York Times, The Wall Street Journal, Wired Magazine, BusinessWeek, Fortune, Forbes, Time Magazine, Entrepreneur, CNN, and more.
Hire the Best Freelancers
Describe Your Job & Get Proposals Today!

Questions on how Elance works?
Contact Paiman Vahdati, City Manager, Silicon Valley at:
[masked]
For your legal startup needs, contact Roger Royse at:
[masked]

Organizational Sponsors: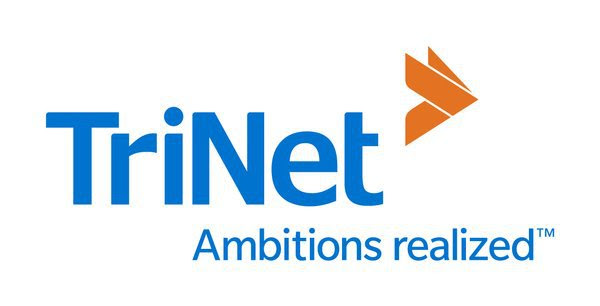 For all your startup HR and payroll needs, contact:
Jesse Freese
For a free consultation, mention that you are an Idea to IPO member
How much is your startup worth?  Ask Jeff Faust at Berger Lewis.
Magnet Media is a creative and strategic marketing services firm that specializes in creating content solutions, particularly through video production. We offer products and programs focused on new and innovative startups to ensure that their digital marketing strategies are optimized. Check out some of the videos we've produced for these startups: Pact App , Resolute Ventures , Greenhouse .
If you are interested in developing a video to increase awareness and engagement for your company, contact Sabrina Allen for information on the packages we offer.
Menlo Technolgies specializes in software engineering services specifically in the areas of: Cloud, Web and Mobile application development. We work closely with clients to capture requirements, organize development plans, execute and test applications for a wide variety of industries. Our clients range from start-up entrepreneurs to FORTUNE 500 companies. We've assisted some of the world's most admired companies such as: Apple, HP, LinkedIn, First Republic Bank and Equilar. What sets us apart from the others is our ability to: 

• Mitigate complexities 
• Capture accurate requirements 
• Assign the right people for your project 
• Apply Agile Development Methodologies 
• Perform Quality Assurance 
• Keep your cost under control 
• Communicate clearly and often

Call Brian Phelps for a free consultation at  (831)[masked]
Mention that you are an  Idea to IPO member for VIP service.