Join us for our 4-part LIVE, Dating and Relationship Teleworkshop:
"Get Up, Get Out, Do Something:  Have More Fun Dating!"
FIND OUT MORE ABOUT THE WORKSHOP HERE:
HTTP://HAVEMOREFUNDATING.EVENTBRITE.COM

YOUR RSVP HERE DOES NOT SECURE YOU A SPOT IN THE CLASS.  YOU MUST REGISTER FOR THE ENTIRE 4-PART, LIVE, DATING & RELATIONSHIP TELEWORKSHOP OR THIS INDIVIDUAL CLASS AT HTTP://HAVEMOREFUNDATING.EVENTBRITE.COM
. . . . . . . . . . . . . . . . . . . . . . . . . . . . . . . . . . . . . . . . . . . . . . . . . .
Is your New Year's resolution to find love? Date more? Maybe you'd like to have more fun when dating? Or simply GO on a date?
Each week, we will explore a different topic which will help you to meet new people, build confidence, become more present in your relationships and, most importantly, have more fun dating! At the end of each class, you'll have the opportunity to have your most pressing dating questions answered by an expert!
. . . . . . . . . . . . . . . . . . . . . . . . . . . . . . . . . . . . . . . . . . . . . . . . . .
Jan 22, 8pm:  Where do you go to Meet People?!
Jan 29, 8 pm:  Online Dating: Sometimes you need a Little Nudge
Feb 05, 8pm:  The Art of Flirting
Feb 12, 8pm:  You've got the Date, Now WHAT?
WHAT WILL WE DISCUSS?
Where to go to meet people
How to approach, and talk to, strangers
The importance of non-verbal body language
Key questions to ask on a first date
Getting back out into the dating scene
How to write about yourself to make the perfect online dating profile
Significant dating mistakes and how to avoid them
Getting a second date, and much MUCH more!
WEEK 1:  WHERE DO YOU GO TO MEET PEOPLE?!
REGISTER HERE:  HTTP://HAVEMOREFUNDATING.EVENTBRITE.COM

When:  January 22,[masked]pm EST (Dial-in info provided upon registration)
Discussion: Tired of the bar scene?  Feel like you just don't have the time or energy for a night out on the town in order to meet someone? Feel like you meet plenty of people, but not the type of people you are looking to date? Do you notice that places you went in your 20s to meet people just don't cut it in your 40s?  Where exactly DO you go to meet quality singles?  We will discuss a variety of ways to meet singles that don't tire you out, break the bank or cause you to bang your head against the wall in frustration.  More importantly, we'll learn how to navigate the event and/or evening out so that, regardless of who you meet, you have FUN! 

Speaker:  Rita K. Colbert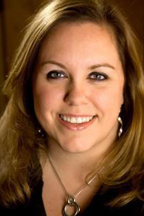 Rita Colbert, an attorney turned entrepreneur, is Founder and CEO of Singles in the Suburbs, LLC, which hosts approximately 30 events a month and is over 3,000 members strong. Members say that they love the organization because it celebrates being single!
After the end of a 5-year relationship, Rita decided to take a serious look at her approach to finding "the one." To shake up her routine and get over her breakup, Rita decided to overdose on dating and went on 35 dates in 35 days. Her detailed blog of the experience can be found at www.ritacolbert.com.
On her dating journey, Rita learned that she needed to stop questing for a husband and enjoy her relationships as they happened. She threw away her "perfect-mate checklist" and began to engage with the men she met. By doing so, Rita found greater self awareness. By mapping out who she is and putting that into the Universe, Rita was able to recognize the patterns that were sabotaging her relationships and learned how to approach dating from an entirely new perspective.
Rita's goal is to help other singles "Get up, Get out and Do Something" so that they can be more present in their relationships, invested in themselves and, ultimately, empowered.
Rita has appeared in The Washington Post, Northern Virginia Magazine, WTOP, The Reston Connection, JamesAltucher.com, Power Women Magazine and Glittarazzi.  She is the Dating and Relationship columnist for DC Ladies.
YOUR RSVP HERE DOES NOT SECURE YOU A SPOT IN THE CLASS.  YOU MUST REGISTER FOR THE ENTIRE 4-PART, LIVE, DATING & RELATIONSHIP TELEWORKSHOP OR THIS INDIVIDUAL CLASS AT HTTP://HAVEMOREFUNDATING.EVENTBRITE.COM