Join us for our 4-part LIVE, Dating and Relationship Teleworkshop:
"Get Up, Get Out, Do Something:  Have More Fun Dating!"
FIND OUT MORE ABOUT THE WORKSHOP HERE:
HTTP://HAVEMOREFUNDATING.EVENTBRITE.COM

YOUR RSVP HERE DOES NOT SECURE YOU A SPOT IN THE CLASS.  YOU MUST REGISTER FOR THE ENTIRE 4-PART, LIVE, DATING & RELATIONSHIP TELEWORKSHOP OR THIS INDIVIDUAL CLASS AT HTTP://HAVEMOREFUNDATING.EVENTBRITE.COM
. . . . . . . . . . . . . . . . . . . . . . . . . . . . . . . . . . . . . . . . . . . . . . . . . .
Is your New Year's resolution to find love? Date more? Maybe you'd like to have more fun when dating? Or simply GO on a date?
Each week, we will explore a different topic which will help you to meet new people, build confidence, become more present in your relationships and, most importantly, have more fun dating! At the end of each class, you'll have the opportunity to have your most pressing dating questions answered by an expert!
. . . . . . . . . . . . . . . . . . . . . . . . . . . . . . . . . . . . . . . . . . . . . . . . . .
Jan 22, 8pm:  Where do you go to Meet People?!
Jan 29, 8 pm:  Online Dating: Sometimes you need a Little Nudge
Feb 05, 8pm:  The Art of Flirting
Feb 12, 8pm:  You've got the Date, Now WHAT?
WHAT WILL WE DISCUSS?
Where to go to meet people
How to approach, and talk to, strangers
The importance of non-verbal body language
Key questions to ask on a first date
Getting back out into the dating scene
How to write about yourself to make the perfect online dating profile
Significant dating mistakes and how to avoid them
Getting a second date, and much MUCH more!
WEEK 4:  YOU'VE GOT THE DATE, SO NOW WHAT?!
When:  February 12, 2013, 8pm EST. (Dial-in info to be provided upon registration)
Discussion: Who should do the asking?  Who should pick the location?  What should you wear?  More importantly, what should you say?  How do you have fun and keep it casual while navigating the conversation in a direction that helps you spot red flags.  What questions are important to ask on a date?  Which should you leave alone?  How exactly do you get a SECOND date?  How do you gracefully decline a second date, should that be what you want?! We will discuss managing expectations for the first date and how to make sure that dating isn't a chore, isn't a job interview and is simply what it should be - a fun night out meeting someone new!
Speaker: Michelle Jacoby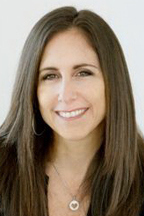 Michelle Jacoby, a native Washingtonian, is a professional matchmaker, dating expert, and a dating and relationship coach. Michelle is the founder and owner of DC Matchmaking & Coaching, a boutique matchmaking firm for commitment-minded singles in Washington DC, Maryland and Virginia. She is also a co-founder of The Matchmakers Alliance, a non-profit organization which brings top matchmakers together to share ideas and to collaborate to best serve their clients.
Michelle has gained national recognition and was awarded finalist for Best Matchmaker in the US at the 2011 iDate Awards and was a featured speaker at the 2010 and 2011 National Matchmaking Conferences, the 2012 National iDate Conference, and she will speak at the 2013 iDate conference this January. Michelle has appeared in The Washington Post, The Northwest and Georgetown Currents, The Washington Examiner, Bethesda Magazine, Huffington Post, WUSA Channel 9, News Channel 8 - Let's Talk Live, and NBC Washington. Her articles have been featured in Washington Life Magazine, Fairfax Woman Magazine, Southern Woman Magazine, YourTango.com and EHarmony Advice.