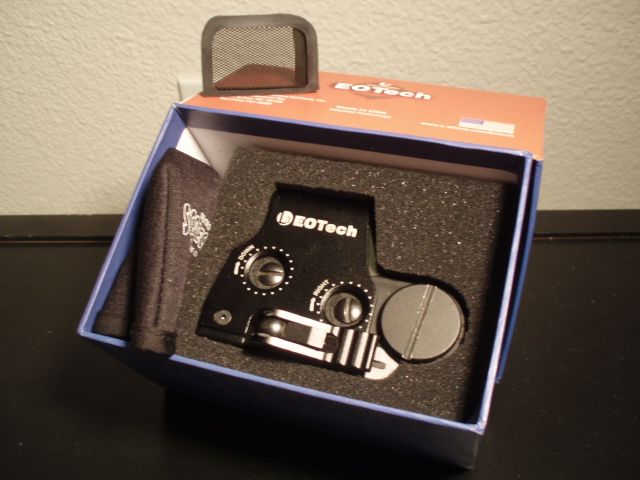 For sale is an Eotech XPS replica. The packaging alone makes you think if it's real. It even has mock warranty card from Eotech. I have 2 replicas and both don't have a rifle to attach so I'm selling one. It comes with a mech protector and a clear plastic protectot. Also included is a Scope Coat and Microfiber cleaning cloth.
It has minor scratch on the battery cover and on the hood of the same side but is not noticeable. The opposite side not shown on the pic has no visual defects.
Asking 75$
Location is Tukwila
Edited by Joer Chino on Nov 13, 2012 9:29 PM
Post #: 2
Would you be interested in any trades?
I have a Condor Elite Tactical Vest in Black that is New, asking $50
The Tac Vest is currently list on CL:
CL
http://seattle.craigs...
­
sorry got too many vest already. Not really looking for trades... Lettin go of some stuff

Are you coming to the game this weekend on the 15th? If so, can you bring this? I'm interested and want to take a look.