EDIT: The annual Easter egg hunt for local kids will be going on around the same time, so we'll stay out of their way. If you see a hidden egg in the park, leave it alone.
While I'm not sure if we can get wifi out here, if anyone has a phone that can be used as a hotspot, then we can watch the episode. Or someone can download the episode, so we can watch it on a laptop or projector. The stage itself has a ton of A/C outlets, so we'll have plenty of power.
We will meet at the stage area as seen here: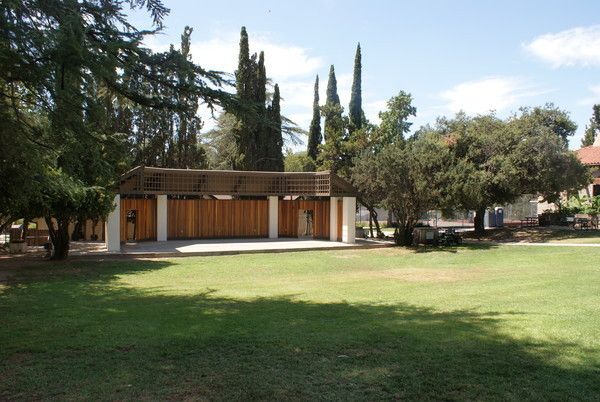 This can be a potluck if everyone wants one. It won't be big. Like, just snacks. No meal type food. There are places to get food in town, so if you don't wanna do a potluck, I'll understand. You're free to bring food if you wish.
Otherwise, we can just hang out and have a good time in town. I will be bringing the SoCal Bronies banner so it'll be easier for people to find the spot.
There is plenty of parking in town, though there's mainly 2 hour limits where we will be. The further away you are from the center of town, the limits disappear, though.
Please do not come expecting to be entertained. This is a casual meetup where we simply hang out and do whatever we feel like doing. Though it would be fun if we act out pony stuff on the stage. :) The option's on the table.
I'm all for hearing ideas on what you'd like to do. There is no exact end time. However, the police are quite strict on people remaining in the park past sundown. So once the sun goes down, we should either disperse or think of somewhere else to hang out. Like maybe dinner.
If time is on his side, my buddy Joseph will be helping me set this up. If anyone else would like to help out, that would be great. CurryKatsu, since you're so local, you're more than welcome to help out, too. :)