PR for Start Up's @ Google Campus
Agenda for the evening:
6-6.30- Registration and informal networking with welcome drink
[masked]- Introduction to the panel- which consists of Malcolm Levene, Rajeev Nayyar and Valentine Palmer
7.00- 7.30- Presentation by Paul Blanchard- Do your own PR
[masked]- Valentine Palmer- Using Video as a stepping stone to PR.
[masked]- Closing Remarks
Where is this event taking place?
Google Campus, 4-5 Bonhill Street
Nearest Stations: Old Street or Liverpool Street
About our Speakers/Panel;:

About Malcolm Levene: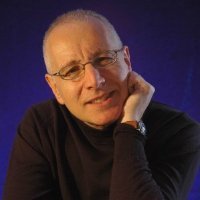 Malcolm Levene, has been a Personal Branding coach for 20 years. He teaches people how they can significantly improve their business skills, their life-skills, and their businesses by developing their very own Personal Brand. His private clients have included Tony Blair, Alastair Campbell, Michael Marks CBE, Michael Gove MP and notable individuals from the world of business, politics and entertainment.

As a Personal Banding Coach, Malcolm works with businesses and individuals to help them project an authentic Personal Brand, a Brand that accurately portrays who they are from the inside out. He offers his extensive experience to enable people to attain their goals, maintain focus and be highly effective in their day-to-day interactions. Malcolm's corporate clients include Prudential, Deutsche Bank, Tesco, Citigroup, Robert Walters PLC, Nestle', Volvo, The Bank of New York Mellon, KPMG, Old Mutual and McDonald's

As a passionate advocate of authenticity as a key to success in life and in business, Malcolm writes and speaks publicly about the subject. He has written two self-development books, both of which have been published in the UK and the USA.
He also writes articles for business magazines.
Malcolm has been profiled in The New Yorker, The Independent and The Observer. He is frequently quoted by the Press and has appeared on television as an expert regarding Self Development for Business Success, Identity and Personal Branding both in the UK and the USA.
About Rajeev Nayyar- Co-founder of Fixflo

February 2013 Shell LiveWire award winner
Fixflo won a Shell LiveWIRE award for its innovative property management system.
Previous Press ArticlesSouth London Press on 12 February 2013 and 19 February 2013

The Guardian Small Business Network on 12 April 2013 for Efficiency Best Practices

Talk Business Magazine May 2013: Up and Coming
About Paul Blanchard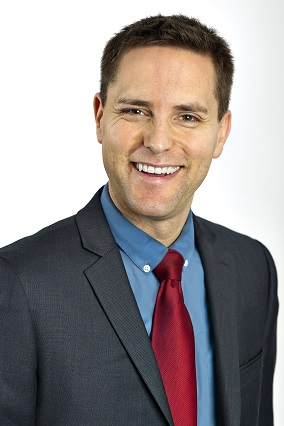 Paul is a senior and award-winning PR consultant; an entrepreneur with a wealth of experience. He has been running his own businesses since the age of 17 and is a regular face on national TV and voice on radio. Having worked in PR for 12 years, Paul has extensive media contacts across TV, radio and digital; in general and specialist sectors, and delivers media skills training at board level internationally. He is Vice President of The Media Society and is a Trustee of The British Humanist Association.

A former parliamentary advisor, he served six years as an elected councillor (unitary authority) and stood for Parliament at the 2005 general election, his campaign receiving the largest vote increase in the whole country. He also founded the Labour Party group on LinkedIn which he co-moderates with the party's General Secretary.


Valentine Palmer

Responsible for running of creative resource for large and small businesses to access the best in personal communication skills training.
Valentine has produced corporate video for many of the world's top companies, including BP Oil and IBM, as well as writing and directing for both film and TV. His latest book, How to Become a StarSpeaker in Just 21 daysis due out in the summer of 2013. Organisations that have benefited from Valentine's voice and presentation coaching include, Barclays, Cisco, Kuwait Oil, Deutsche Bank, Deloitte and UBS. He has appeared on numerous BBC andChannel 5programmes as an expert in voice and presentation.
Bernie Mitchell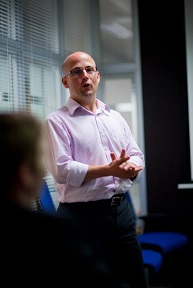 Bernie J Mitchell is passionate about blogging, podcasting and social media he has run numerous events over the last few years including a London TEDx, London Bloggers Meet Up, The Late Late Breakfast Show and Social Media Week.

In this intense session on blogging Bernie will be covering which tools to use for sharing, how to grow your tribe and how to get the work done.

What do people have to say about these events?
Robin

Smith

, CEO at BUSINESS GURUS4U

London, United Kingdom

I have been to a number of Brendans events, not only do I learn something new which is always valuable but the quality of attendees is first class. I am always looking for opportunities to link my internet businesses to other organisations and can confirm that the some really interesting propositions have materialised through these events. I thoroughly recommend you pop along to the next one.

1

st

Valerie

Eaton

, Virtual Assistant providing online admin and marketing support to self-employed professionals at Smart VA Ltd

London, United Kingdom

I've attended several networking events organised by Brendan and can highly recommend them. His events always have good speakers giving practical & useful advice on topics such as marketing, social media, finance etc. Brendan himself is a true networker who goes out of his way to ensure that attendees are gaining the most benefit from the event and are meeting the people that they want to connect with. If you're looking to network w/ entrepreneurs & investors, book yourself into the next event!

1

st

Simon

Smallwood

, Business Growth Partner at Advantage Business Partnerships Ltd

United Kingdom

Brendan Quinn is the go to network event organiser. I have been attending his events regularly and am never dissappointed at the quality of the attendees or the organisation behind making the event a success. With so many networking events being staged it is a challenge to decide which one to invest time and effort to attend, Brendan's events will always be on my list. Well organised, attracting quality attendees and supported by great speakers what more do you need, the only answer is Brendan.