At The George, July 17 @7:30 pm
Join Soho Skeptics for a night of science and skeptical comedy.  You must buy tickets for this event to get in:  http://sohocomedy.eventbrite.co.uk/
Domestic Science - Helen Arney and Rob Wells
Comedians, science geeks and real life couple Helen Arney and Rob Wells present an hour of home-cooked experiments and comedy. Marvel as they investigate cosmological conundrums, solve microscopic mysteries and explore the universe whilst attempting to maintain their own domestic bliss.
Fingers crossed then.
★★★★ "beautiful, surreal and highly entertaining... surprisingly educational whilst remaining relentlessly comedic." (Broadway Baby)
@DomesticScience
---------------------------------------------------------------------

OLIVER MEECH: WHEN MAGIC AND SCIENCE COLLIDE
Magic Boffin Oliver Meech meddles with forces we barely understand, in a comedy magic show for the QI generation. Amazing tricks inspired by astounding science.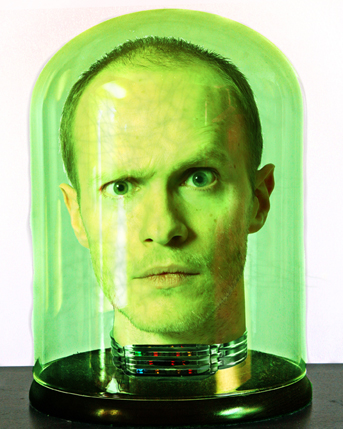 It's the natural selection!

"could rival superstar Derren Brown" Theatre Wales**** "funny, endearing, impressive showmanship" ThreeWeeks"real gasps of awe"  Broadway Baby
Recommended: Metro and Time Out.Magic Consultant: Discovery Channel's Breaking MagicSell-out performances: Brighton Fringe, Oxford Fringe and Green Man Festival.
Oliver Meech studied Experimental Psychology at Oxford University, Creativity at top London ad agencies and Trickery at The Magic Circle. He fuses all three to produce magic that's "fascinating and different from other magicians" (Girl Who Just Wants To Be Entertained). He performed at the London 2012 Olympics and briefly turned himself into a chicken at the Natural History Museum (no, really). Off-stage, he's the author of 3 critically-acclaimed magic books. He lives in Kent with his wife, daughter and pet toad.
SHOWREEL: youtube.com/watch?v=GA_npEm3HfYFACEBOOK: facebook.com/magicmeech
WEBSITE: magicmeech.comTWITTER: @magicmeech