Sign up as a brewer by email, RSVP if you are brewing or coming as a member!

Brewer sign ups for Big Brew Day will begin Friday April 11th @ 9 am. The first 5 Beerocrats that sign up by e-mail are in and then sign ups will close. Send your request to brew for Big Brew Day to [masked], include you name, recipe and size of brew.

The club will be subsiding 40% of the cost of ingredients. If you purchase your ingredients at the BP you'll get your 10% BP club discount and another Big Brew club 30% discount. The BP staff will have a list of the team captains, I'll email you after sign ups close, and then you can purchase your supplies. Tell the BP staff you're purchasing supplies for "Big Brew". If you purchase your ingredients elsewhere you will have to summit a receipt for reimbursement. Follow the link below for the 3 recipes. Of course you have to bring your brewery, and water that you will be using for the brew. We ask that you don't brew any more than a 10 gal. batch, and that the team captain bring a 6-pack and give a short speak on your finished beer at  a future Beerocrats meeting. 
This event is open to the public, we will be having posters, and a press release. Do you know somebody that's interested in checking out brewing? bring them along. The club will have an info booth (table) for new interested brewers. There's no limit to the people on your team and this is not a competition. If you're not one of the first 5 to sign up I'm sure there will be room for you on one of the teams. Make a request on this page. Come one, come all this is your club meeting for May. Looking forward to seeing ya!

Potluck Lunch
This will be a potluck lunch, bring your best "homemade" dish and homebrew to share. The club is working on a Mexican style main dish, it will be Good! We can't do this on our own, bring something to share to the event.

Here are some ideas:
Green Salad
Fruit Salad
Pasta dish
Rice dish
Appetizers
Cheese plates
Meat plates
Chips and dip
Desserts

Worldwide Toast at 10:00am
The worldwide toast is held at noon CDT that's 10:00am our time. Show up at 9:30am to participate in the toast. 
Tap's will be pouring
Please send me an email [masked] if you have a beer that you would like to share on the club jockey box. We have room for 5 beers.

Ron, President
2014 Official Recipes
In anticipation of the 2014 National Homebrew Competition, the 2014 Big Brew Recipes are all gold medal winners from last year's competition in BJCP categories 10- Pale Ale, 13- Stout, and 4- Dark Lager.
Heath and Eileen Haynes won category 10 in last year's National Homebrew Competition for their Regal Pale Ale, a beer that Heath was inspired to brew while stopping in the Naples Restaurant to order a Drifter Pale Ale from Widmer Brothers on a trip to Disney World several years ago.
Split Open and Melt Imperial Stout – All Grain
Split Open and Melt Imperial Stout – Extract
Pat Craddock grew his own Chinook and East Kent Goldings hops to brew this recipe for an Imperial Stout. Pat notes that any Phish fans out there will know where the inspiration for the name of the beer comes from!
Black Dog Lager Schwarzbier – All Grain
Black Dog Lager Schwarzbier – Extract
Jeffrey Lewis took home the gold medal in the 2013 National Homebrew Competition for this stellar recipe for Schwarzbier, which is a German dark lager. Schwarzbier has never made an appearance as a recipe for Big Brew in the past, and the AHA is proud to highlight this exciting style to homebrewers around the world!
Big Brew for National Homebrew Day Saturday, May 3, 2014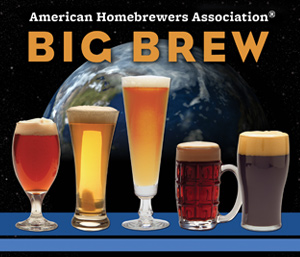 AHA Big Brew is a celebration of National Homebrew Day (May 7). Each year homebrewers around the world invite family and friends to their brewing site on the first Saturday in May to celebrate the holiday. Everyone is encouraged to help out with the brew, enjoy the fun and join in on a world-wide toast at noon CDT.
History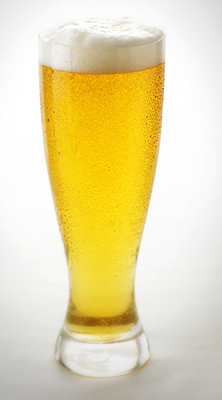 In 1988, May 7th was announced before Congress as National Homebrew Day. The American Homebrewers Association (AHA) created AHA Big Brew as an annual event to celebrate National Homebrew Day around the world. AHA Big Brew is held each year on the first Saturday in May.
Homebrewing has been practiced in America since the Pilgrims landed at Plymouth Rock. Today there are an estimated 750,000 homebrewers in the U.S. Homebrewers are passionate about brewing beer and love to share that passion with others.
AHA Big Brew gives homebrewers an opportunity to get together all over the world to share their love for the hobby.