You can only register here
From our friends at TCVN:
You are invited to attend:Thursday, July 24, 2014 from 6:00 PM - 9:00 PM - Eureka Building, Irvine

What It Takes To Build Something Into Something Spectacular 
At the age of 21, Rishi Mallik helped take a young startup from a nascent idea to a global platform that became the video chat technology we all use on our phones.  Come learn what it takes to successfully build a start-up into a company that impacts over a billion people.  Join us for what promises to be an energizing and inspiring fireside chat with Rishi.

SPEAKER: Rishi Mallik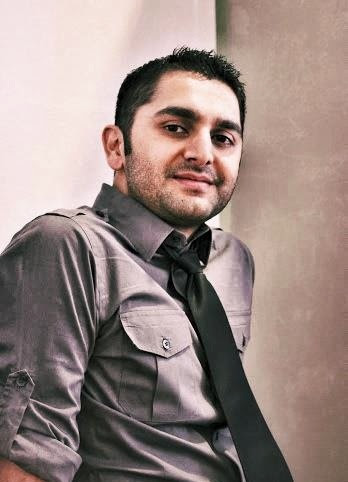 Rishi Mallik started his career in the consumer internet space at companies like Mozilla and Cooliris. Rishi then transitioned into the mobile space and joined the founding team of Qik at the age of 21. At Qik, Rishi led Business Development closing deals with 6 of the 7 top mobile handset manufactures and 3 of the 4 top US mobile carriers. He later became the Head of Product Management for Qik and it was in this role that he led the development and launch of the first mobile video chat application in the US (16M users). Qik was acquired by Skype for $150M and Rishi became Skype's Principal Program Manager of Mobile. At Skype, Rishi launched Skype Video Messaging (>billion users) across all platforms. He recently left Skype at 26 to start his next venture. 
Rishi graduated from Stanford University where he was the VP of the Business Association of Stanford Engineering Students. He has two patents in the mobile space and is on the Board of Advisors for three companies.
MODERATOR: Shaheen Sheik-Sadhal
Shaheen is the founder of Esse Law, a business transactional law firm focused on servicing startups and social entrepreneurs.  The firm's mission is to shift the American ethos on business by servicing clients who make social responsibility and profitability go hand-in-hand and has the privilege of serving such clients as ONEHOPE Wine (an INC. 5000 company) and InVenture (Businessweek America's Most Promising Social Entrepreneurs, 2012).  Prior to starting Esse, Shaheen was a professional recording artist signed to India's largest record company.  After celebrating Esse's 5th anniversary this year, Shaheen has co-founded her next venture centered on healthful cooking.
AGENDA:
6pm - Registration/Networking

6:30pm - 30 Second Elevator Pitch Contest
A panel of judges will review and pick a winner at the end. Winner gets a $100 prize. Criteria for elevator pitch: company is an product, technology, internet, mobile or digital media company who has not received a Series A investment round.

7pm - Networking Break
7:30pm - Fireside Chat

8:30pm - Adjournment