--->NOTE: This is a FREE DIGITAL EVENT at your location on your device where-ever you are! Requires registration & gotowebinar download to attend.
REGISTER NOW: http://bit.ly/17VZhY5
More info & slides following event: http://bit.ly/17VZmLa
(First time attending a Webinar on the GoToWebinar Platform?
Watch HOW TO ATTEND THE WEBINAR Quickstart Video: http://bit.ly/SRZ4ei)
This webinar is part of the AIPMM Webinar Series.
Join Steve Johnson as he shares insights on the success of agile development, and its impact on product management. We'll look beyond the product team to the entire process from idea to creation to delivery to customers. Now that we've optimized development, it's time to get the rest of the company on board. Based on the eBook From Fragile to Agile: agile beyond the product team.
Key Takeaways from participating in this webinar:
* A new planning canvas
* Clarity on product manager and product owner roles
* 5 living documents 
* 5 fundamental principles
Who Should Attend?
Product managers, product owners, product marketing managers, program managers and anyone involved with agile adoption.
About The Speaker:
Steve Johnson is co-founder of Applied Frameworks Inc and a recognized thought leader on product marketing and management processes. Applied Frameworks is based on the belief that minimal process and simple templates result in a nimble product marketing and management team.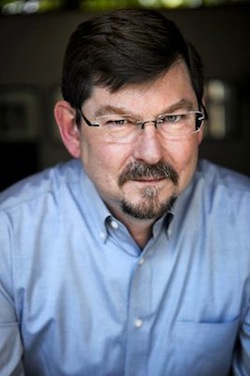 Previously, Steve was a Pragmatic Marketing instructor for over 15 years and personally trained thousands of product managers and hundreds of company senior executive teams.
Steve is a popular keynote speaker at forums throughout North America and author of many articles on technology product marketing and management.
About AIPMM
AIPMM Membership benefits include the national Product Management Educational Conference, regional conferences, the Career Center, peer Forums, tools, templates, publications and eligibility to enroll in the Certification Programs. The Agile Certified Product Manager® (ACPM), Certified Product Manager® (CPM), Certified Product Marketing Manager® (CPMM), Certified Brand Manager® (CBM), and Certified Innovation Leader (CIL) programs allow individual members to demonstrate their level of expertise and provide corporate members an assurance that their product professionals are operating at peak performance. http://www.aipmm.com