This is a joint event between ChicagoVeg and Chicagoland Independent & Documentary Films (CIDFilms) groups which will consist of two independent parts: a plant-base potluck and a film screening. You are welcome to join us for either (just the potluck or just the film) or for both. The potluck will start at 12:30 and the film will start at about 2:00 pm.
For potluck please bring:
A 100% plant-based (vegan) dish to share to serve 5 -7 people
A note with a list of ingredients and your name in case some may have allergies or questions
Although we will supply them, we encourage you to bring your own plates/bowl/utensils/drinking cup (to be more eco-friendly)
Please check what other people will bring and specify what dish you plan to bring in the RSVP Comment section so all of us won't bring a potato salad!
The food you bring can be prepared by you or bought from a store/restaurant as long as you know ALL ingredients. House of Ayurveda will provide beverages for us.
At 2 PM we plan to watch the documentary "Everest".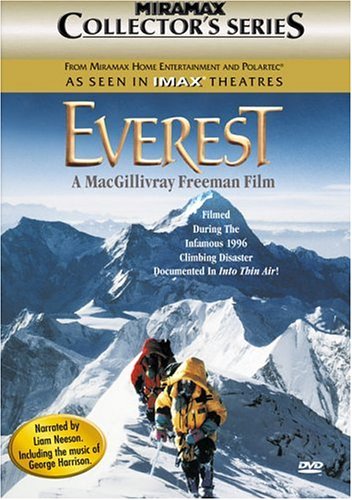 Everest was the highest-grossing IMAX film ever released. This breathtaking and exhilarating program documents the deadly 1996 expedition which was the focus of Jon Krakauer's best-selling book Into Thin Air. The New York Times calls Everest "an amazing feat of filmmaking." Liam Neeson narrates and the music of George Harrison is featured. Click here for more info.
The potluck is free. We'll ask a nominal $5 donation for the film screening but please don't let a lack of funds to stop you. Everyone is welcome.
As House of Ayurveda will give away some exciting prizes, all the event attendees will be offered to participate in the free raffle!
Any questions or comments? Carpooling arrangements? Please use the 'Comments' area at the bottom of the event page.