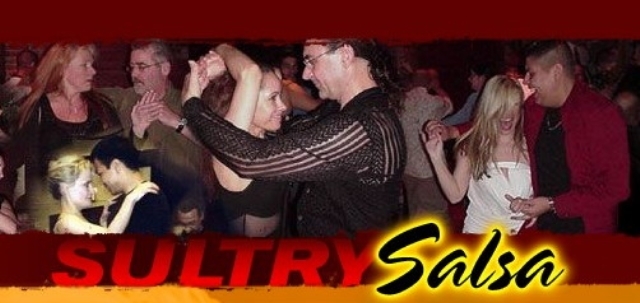 The 2010 Salsa Congress was Fabulous!
This year promises to be even more spectacular.

Don't miss the biggest dance party of the year!
The 2011 Detroit World Salsa Congress in beautiful Livonia, Michigan.

3 days of fun, entertaining, exciting and educational workshops throughout the day with international, national and local dance instructors.


Confirmed Local, National and International Instructors and Performers providing you with exciting, entertaining and educational opportunities.
Elaine Marrero (Detroit)
Anya Katsevman
Kimberly Rivera (NYC)
Maria Torres (NYC)
Griselle Ponce
Jed Walker and Narce (Chicago)
Oscar Naranjo
Elvis Collado and Teresa Garcia (NYC)
David Sotomayor (Chicago)
Carmen Guynn (Saint Louis)
Rocky Quinones (Chicago)
Vibracion Salsera (Colombia)
Los Soneros Del Swing Dance Company (Chicago)
Herman Recalde
Imagenes Del Swing Semi-Pro Dance Company (Chicago)
Gifted Souls Dance Crew (Chicago)
Liquid Rhythm
Hard Core Detroit
and many more...
Live bands and DJs every night!
3 nights of dancing in your choice of 4 different themed party rooms.
Salsa in the Palladium Room to DJs and Live Bands
A mix of Latin music, Bachata, Merengue, Cumbia, Cha Cha Cha, Salsa, Rumba and more in the Copacabana Room
In Studio 54, East Coast Swing, Hustle, West Coast Swing and Disco
From the Streets Club for Hip Hop, Reggaeton, Bachata and Top 40s.
Performances by highly acclaimed dancers every evening at 8:30 pm plus shows on Saturday and Sunday afternoon.
Gather by the pool to relax and dance each afternoon after the workshops for a Salsa Pool Party!
---
The MET Troy
5500 Crooks Road
Troy, Michigan 48098
(248)[masked]
The entire hotel is dedicated to the 2011 Detroit World Salsa Congress!
You must reserve your room directly with The MET Troy as the 2011 Detroit World Salsa Congress has the entire hotel. You may contact the reservations desk at (248)[masked] to make your room reservations. No online or other outside reservations are available. Tell the reservations personnel that you are attending the 2011 Detroit World Salsa Congress in order to book your reservation and receive your special Salsa Congress room rate of only $69.00 per night.
For hotel information, please visit the hotel's website at The Met Troy or
http://www.themettroy.com/index.html
Full Pass Online Advance Purchase Only $150.00 per person discounted from the regular price of $225.00. Full Pass includes Three Days and Nights of events, 8:30 pm Shows, all Workshops, Live Bands, Access to all facilities, teachers certification class.
---
Secure, advance purchase Full Passes are now available on line from
2011 Detroit World Salsa Congress
http://www.sultrysalsa.com/congress/detroit/2011.html
Limited Quantity ONLY for a Limited Time ONLY advance purchase
Full Pass discount from the regular price of $225.00 to only $150.00 per person.
Other pass options are also available on the website.
---
Join El Barón, Jed Walker and La Baronesa Narce, known as "...the most inspirational dance couple on the scene,..." at the 2011 Detroit World Salsa Congress August 19, 2011 to August 21, 2011!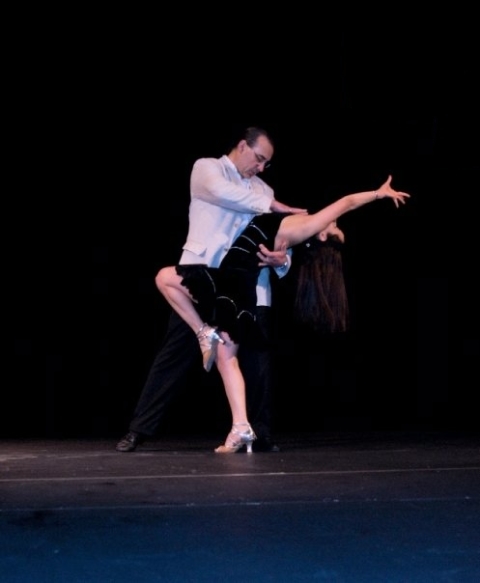 ---

---
Just click the badge above to go to my profile.
---
AS A MEMBER OF SULTRY SALSA, YOU WILL ALWAYS BE "IN THE KNOW" IN REGARDS ALL THE CURRENT SALSA HAPPENINGS AND EVENTS.
PLEASE FORWARD THIS EMAIL TO ALL OF YOUR FRIENDS. TELL THEM TO VISIT SULTRY SALSA AND SIGN UP TO RECEIVE
NOTIFICATION OF LATIN CLUBS, CONCERTS AND EVENTS IN CHICAGOLAND.