August 1, 2013 · 7:00 PM

This location is shown only to members
PLEASE NOTE:
THIS EVENT HAS BEEN POSTPONED UNTIL OCTOBER 2013.
Apologies for the inconvenience, but due to unforeseen circumstances, we have postponed this event until October 2013.
If you have purchased a ticket, we will be refunding your ticket fully in the next several days.
If you have not purchased a ticket and you are interested to learn more about when this event will be back on, please email us at [masked]
Thanks for understanding!
---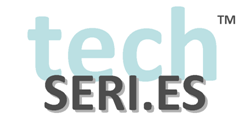 presents...
DATING DISRUPTED:
How Technology Is Redefining Chemistry & Romance
on
Thursday, August 1st, 2013
7:00 pm
Projective Space (NYC)
Featuring:
HowAboutWe | Acquaintable | Cheek'd |
Cindy Gallop | and more!
Get tickets @
http://2013lovepanel.eventbrite.com/
---
Interested in volunteering for the event?
Let Roseann ([masked]) know and to thank you, we'll provide you a complimentary ticket!
---
Moderated by:
Cindy Gallop |  Founder & CEO of MakeLoveNotPorn.com and IfWeRantheWorld.com
Cindy started up Bartle Bogle Hegarty New York in 1998 and in 2003 was named Advertising Woman of the Year.  She is the founder ofwww.IfWeRanTheWorld.com,  marketing software (and Harvard Business School case study) that enables co-action programs for brands and consumers that result in Action Branding: 'Feel it, do it, be it'.  She also founded www.makelovenotporn.com  and  recently launched https://www.makelovenotporn.tv/ in beta: 'Pro-sex. Pro-porn. Pro-knowing the difference'. She speaks at conferences around the world and consults, describing her consultancy approach as 'I like to blow shit up. I am the Michael Bay of business.' Follow her on Twitter @cindygallop.
Featured panelists:
Aaron Schildkrout | Co-Founder & Co-CEO, HowAboutWe.com
Aaron Schildkrout is the Co-Founder & Co-CEO of HowAboutWe.com, the modern love company. Recognizing technology's capacity to facilitate offline experiences, Aaron launched HowAboutWe in 2010 with childhood friend, Brian Schechter, with the goal of creating a new way for people to find and sustain love in the modern world.


Joel J. Rodriguez | Co-Founder & CEO, Acquaintable.com
Joel J. Rodriguez is the Co-Founder and CEO of Acquaintable.com. Joel recognized that traditionally, 70% of people meet their significant others through friends, but most online dating sites focused on introducing users to strangers. He created Acquaintable to help friends of friends meet each other in a low-pressure online environment.


Lori Cheek | Founder & CEO, Cheek'd
Lori Cheek graduated from the University of Kentucky with a Bachelor of Architecture.  She spent 15 years working in the fields of architecture, design, and furniture for companies such as Christian Dior, Vitra & Karkula. A few years ago she came up with the idea for connecting singles via personal cards with clever catch phrases and unique ID numbers.  This idea led to her 2010, self-funded launch of Cheek'd.  Lori has been a staple on the NYC Tech Scene ever since.