February 16, 2013 · 7:00 PM

Herb Pearce
Vegetarian dinner at 7pm. Movie and movie analysis at 7:30.
Great opportunity to meet people, learn the Enneagram and watch a great movie by an Enneagram expert, author of 3 books, psychotherapist, teacher of over 2000 Enneagram workshops.
www.herbpearce.com, [masked],[masked]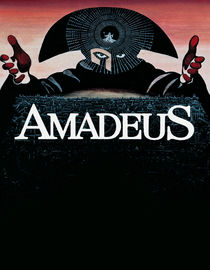 Amadeus
1984
R
160 minutes
F. Murray Abraham earned a Best Actor Oscar for his imperious performance as Antonio Salieri, a mediocre composer whose churlish young rival, Wolfgang Amadeus Mozart (Tom Hulce), wins immortality with his musical genius. Not happy to see his talent eclipsed, Salieri dons a disguise and deviously plots revenge, obsessed with muffling Mozart's maddening laughter. Milos Forman's masterful drama also won Oscars for Best Picture and Best Director.
Cast:

Director:

Genres:

This movie is: