Join us for Baltimore'sOctober Lock and Key Singles Party! A great non-intimidating way to meet singles in the Baltimore area!A PORTION OF THIS EVENT'S PROCEEDS ARE BEING DONATED TO A CHARITY COLLEGE TRUST FUND OF 2 YOUNG BOYS WHOSE FATHER PASSED AWAY FROM COMPLICATIONS OF CANCER LAST YEAR: THE TOM DANIEL'S CHILDREN'S TRUST!
Lock and Key Events are the new, interactive and FUN way to network, meet your match, make new friends....or just to have a great time!
Details of our next Meet-up:
Oct 5th, 2012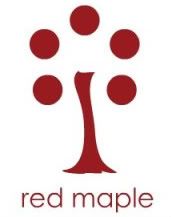 Red Maple
930 North Charles St.
Baltimore, MD 21201
Red Maple is conveniently located in the center city neighborhood of Mount Vernon, Baltimore's premier restaurant, nightlife and cultural attraction area. Approx. 10 blocks North of the Inner Harbor, left hand side of Charles Street between Read Street and Eager Street.

Suggested Age range: 24-49 ( if you are a little older or younger...no biggie!!)
Check-in : 7:00-7:30pm
Mix and Mingle : 7:30-9:30pm
Prize drawing at 9:30pm
Done at 9:30pm and then stay & party until closing with no cover!!
INCLUDES:
- 1 FREE WELL DRINK OR DRAFT BEER *, AND FREE APPETIZERS (until 8:30 PM),
- Free admission into Red Maple (no additional cover if you stay afterwards)
- Great prizes, and the opportunity to massively mix, mingle, make new friends, and who knows what else!

How It Works
Every woman gets a padlock. Every man gets a key. Your goal is to match the right key with the right padlock. Every time you unlock you get a ticket that enters you into the drawing to win great prizes from our party sponsors. Prizes such as cold hard cash, hotel stays, dinners, tickets to popular things to do and more. After every unlock you get another lock or key so you can get back into the fray and meet more people!
Throughout your quest of 50, 100 or even more locks/keys, you are sure to meet tons of people of the opposite sex in a fun and different way. Lock and Key Events are a great alternative to the club scene and traditional socials since the fun and unique ice-breaker format ensures you meet tons of new people!
For information on how to attend at the special MEETUP price call or email Lori at (443)[masked] or [masked] or call or email Customer Service toll-free at (877)[masked] or [masked]!!
Use the code BMDMEETUP to attend for ONLY $21 - OUR MEET-UP MEMBERS PAY A MUCH LOWER PRICE TO ATTEND THESE SUPER FUN EVENTS THAN ANYONE ELSE. Or, you can pay $27 CASH at the door IF you put in an RSVP. Otherwise, it's $32 at the door!!
PRIZES YOU CAN WIN!
Every time you unlock, you can win prizes such as:
=======================================
IMPORTANT PARKING NOTE: Because of the concentration of restaurants, nightlife and attractions in our area, there are numerous public surface parking lots within 1 block of Red Maple. Additionally, there is a garage available 1 block North of Red Maple located at the landmark Belvedere Hotel.

Lot fees average $6-$8 for the night starting at 5pm. Some lots are unattended and require you to put cash in their lot box. Neighborhood street parking is also available and is generally free after 6pm, though be advised to pay close attention to all parking signs.
=======================================

Please email or call me with any questions!!
Lori
(443)[masked] or call [masked] (877-LNK-EVENT)
[masked]