UPDATE 6/20/14:  Just a few spots left before this party sells out.  We now have 100 singles preregistered.  Hurry and sign up now to get the best deal and to reserve your spot.  CLICK HERE TO PREREGISTER.  --Michael P., event host
NEW PRIZE JUST ADDED:  One $50 Gift Certificate toward the purchase of any Miche product, including handbags, jewelry,  and accessories. Miche Products for Women
Spring fever is in the air, and it's time to meet that special someone.  Our last Lock and Key party for this age range at this venue was a sellout--with over 125 singles!  So don't wait too long to sign up.  --Michael P., event host
Prepaying via the following link is the only way to get the special $21 Meetup rate.  Otherwise it's $32 (CASH ONLY) at the door.  Be sure to use promo code CCHSOCIAL when you preregister: CLICK HERE TO PREREGISTER
Here's the party in a nutshell:
• Fun Lock and Key icebreaker concept
• Meet[masked] singles or more
• Chance to win hundreds of dollars worth of prizes
• Free appetizers for first hour of party
All the above for just $21 when you preregister/prepay using the special Meetup promo code CCHSOCIAL.  Signing up and prepaying on the official Lock and Key company website is the only way to get the special $21 Meetup rate.  http://lockandkeyevents.com/RD
Some unsolicited testimonials from recent Lock and Key single mingle parties:
•  "The game of lock and key was a great ice breaker.  Good Job!"
• "Fun event with great people!"
• "Had a fantastic time and met great people!"
• "That was lots of fun; I'm glad I came!"
• "Nice venue and the concept was great ."
Details of our next Meetup:  June 20, 2014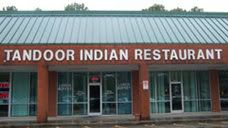 5410 Highway 55 (aka Apex Hwy.), Greenwood Commons Shopping Center, Durham, NC 27713
Suggested Age range: 30-55
Check-in: 7:30 - 8:00 PM
Mix and Mingle: 8:00 - 10:00 PM
Prize drawing at 9:45 PM
Done at 10:00 PM!!
INCLUDES:
- COMPLIMENTARY APPETIZERS AVAILABLE FOR THE FIRST HOUR!
- Great prizes, and the opportunity to massively mix, mingle, make new friends, and who knows what else!
How It Works:
Every woman gets a padlock. Every man gets a key. Your goal is to match the right key with the right padlock. Every time you unlock, you get a ticket that enters you into the drawing to win great prizes from our party sponsors. Prizes such as cold hard cash, hotel stays, dinners, tickets to popular things to do and more. After every unlock, you get another lock or key so you can get back into the fray and meet more people!
Throughout your quest of 50, 100 or even more locks/keys, you are sure to meet tons of people of the opposite sex in a fun and different way.  Lock and Key Events are a great alternative to the club scene and traditional socials because our fun and unique ice-breaker format ensures you will meet lots of new people!
For help on how to attend at the special MEETUP price call or email Michael at (919)[masked] or [masked] or call or email Customer Service toll-free at (877)[masked] or [masked]!!
Use the promo code CCHSOCIAL to attend for ONLY $21 - OUR RALEIGH DURHAM MEETUP MEMBERS PAY A MUCH LOWER PRICE TO ATTEND THESE SUPER FUN EVENTS THAN ANYONE ELSE. Or, you can pay $27 CASH at the door IF you put in an RSVP on the official Lock and Key website. Otherwise, it's $32 at the door!!
PRIZES YOU CAN WIN!
Every time you unlock, you get a ticket toward the chance to win prizes such as:
• One $50 CASH Prize!
• One $50 Gift Certificate toward the purchase of any Miche product, including handbags, jewelry, and accessories. Miche Products for Women
• One hour of Image Consulting services: Your choice of Closet Revamp, Personal Shopper, Style Finder, or Style Essentials 101.  Courtesy of Dominique Clark, DClark & Company ($125 value) 
• One 1-hour Relationship Coaching Session with personal/professional/relationship coach Jessica Sabatini, owner of Finding My Real Love ($150 value)
• One $25 Gift Certificate from  Tandoor Indian Restaurant Tandoor is part of the Dale's Indian Cuisine family of restaurants
• One 60-minute massage from Triangle Massage Works ($70 value)
• One initial consult courtesy of Dr. Susan Delaney, naturopath, Wellness Alliance, Carrboro ($175 value).  The Wellness Alliance
• One $30 Gift Card for Vimala's Curryblossom Cafe in Chapel Hill
• One $20 Gift Card for Oasis at Carr Mill in Carrboro (organic coffee, tea, wine, & wisdom)
• One $25 Gift Certificate for Glasshalfull Wine Bar in Carrboro
• One $25 Gift Card from  Bailey's Pub & Grille in Chapel Hill
• One $40 Gift Certificate for  Tangerine Cafe - Cary NC
• One - Gift Certificate for 1 month of classes courtesy of  Red Sun Academy Martial Arts School, Raleigh ($90 value)
• One Basic styling session for men courtesy of  Geek Adonis: Includes 30-minute consultation + 2-hour clothes shopping trip ($99 value)
• Two pairs of Gift Certificates (Each good for a free Frozen Yogurt) from  Menchie's Frozen Yogurt ($10 value/pair)
• One $15 Gift Certificate off Shuttle Services from  Transit Factor Shuttle Services
• One hour complimentary art consultation for your home or office from Start With Art ($250 value)
• One Gift Certificate for Two 30-minute "Pet Sitting Visits" from Lucy's Pet Care ($40 value)
• Complimentary Admission tickets to Pre-Dating Speed Dating Events ($32 value)
• One bottle of ROMANTIC wine ($10-15 value)
• Assorted books by local author Jeff Davidson.  Courtesy of Jeff Davidson and BreathingSpace.com
• One $25 Gift Certificate for Il Palio Ristorante at Siena Hotel in Chapel Hill
• Complimentary Admission into future Lock And Key Events ($27 value)
And more!
Please email or call me with any questions!!
See you there!
Michael
[masked]
[masked]
TOLL FREE CUSTOMER SERVICE #:[masked] (877-LNK-EVENT)