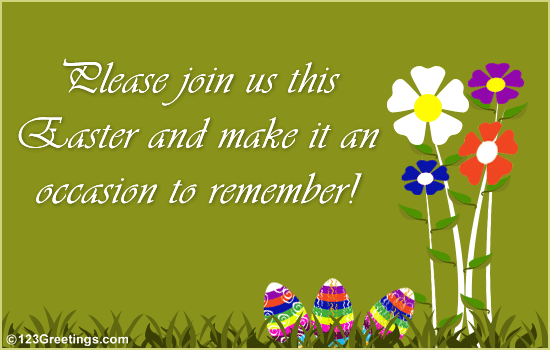 Welcome to our special Easter meet up . Each holiday I try to find a lovely place were we can be together so no one has to be alone.
Last 3 years we did the Brio I thought this would be a nice change.Located in the beautiful Boca Park By Charleston/Fort Apache.
They Offer Today A Special Easter Buffet Treat Only For $34.99.

This Special Rodizio Brunch includes the salad area of 50 items, as well as the meat service of  succulent meats, Prime Rib, Turkey wrapped in bacon, Tenderloin, Chix Drumsticks, & Picania.   Also hot foods will be served at the table.  Made to order Omlettes Station Pancakes/Waffle Station.   Home made breads and many more.....

The Via BrazilSteakhouse is a fixed menu and price that includes continuous service of the salad area, meats, side items, and desserts.
BRUNCH & LUNCH Pricing plus desserts $34.99.   Drinks are additional.
.
Brunch: $34.99 Buffet* Taxes, beverages and gratuity are additional.

Children 5 and under are complimentary. Children 6-12 are half price.
Salad Area
After you have been seated, we welcome you to help yourself to an extravagant 50-60 item salad area. You will find this is a steakhouse that even vegetarians love™. Sample four freshly made in-house salad dressings, gourmet artisan breads, and imported cheeses, along with items such as fresh buffalo mozzarella, steamed asparagus with strawberry sauce, Brazilian hearts of palm, grilled Portobello mushrooms, Greek olives, shrimp salad, imported Italian salamis, sautéed mushrooms, herbed sweet onions, pork black beans, jasmine rice, spicy surimi sushi, soup du jour and many other specialties.
Side Items
Garlic Mashed Potatoes.
Sweet Fried Bananas.
Brazilian Cheese Bread.
House Specialty Meat Sauces.
Meats
14 Cuts Above Any Steakhouse
The specialty of this Brazilian-inspired restaurant are slow-roasted and perfectly seasoned cuts of beef, pork, lamb, chicken and Brazilian sausage. The hallmark of Texas de Brazil is the style in which the meats are cooked over an open flame grill. This technique comes to the United States straight from Southern Brazil, where gauchos (cowboys) prepare meals over a campfire.
At Via Brazil Steakhouse, the skilled servers journey through the restaurant with the grilled meats on sword-like skewers taken directly off the grill, stopping at each table to carve slices for diners. This style of service allows guests to experience a wide variety of offerings.
BRUNCH & LUNCH Pricing Plus Desserts.   Taxes, beverages and gratuity are additional.
Brunch: $34.99