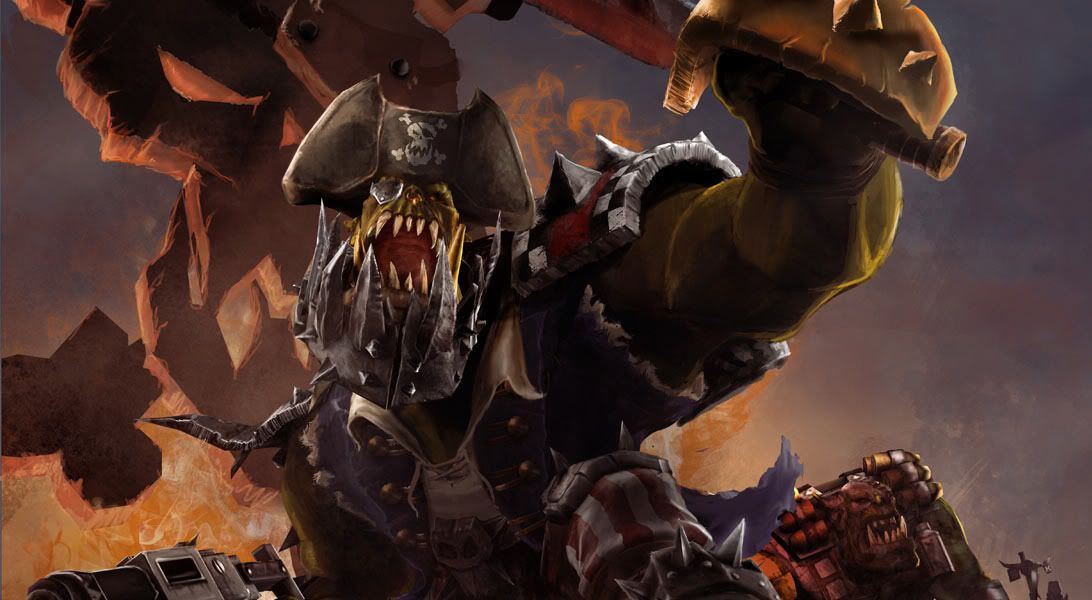 Moving on from the Success of our First Meetup, we'll be looking for even bigger and better things from our second Warmeet!
As many of you know we are describing a story with each War Meet culminating at the end of year. Each story ark is affected by events at the War Meet so if you want to influence events, and prevent the invasion of the Green Tide, be sure to be at your best on the day.
We learned a few things from the previous War Meet. Namely that preparation is key to a speedy battle. Battles will be limited to one hour (which is typical) so the more you have learned  the basics and and the characteristics of your Army the more fun you'll have.

I want to emphasise that 'beginners' are welcome and encouraged to come. In fact, since many people still have yet to play a game I will be running a table for people just getting to grips with the game. I imagine this table will be popular among our novice players so if you want to be there first please do reserve your place.
Also while I have purchased additional lights, any mobile lighting you want to bring to help illuminate events would not go unappreciated. The pub is great in every way other than it getting a bit dark in there. 
Please also read over the previous War Meets Wrap Up for important notes, details on what to bring to a War Meet, and a link to some 'how to play' videos.
We'll hash out the evening as follows:
8pm-8:15pm  [open socialising]
8:15pm-8:30pm [announcements]
8:30pm - 9:30pm [Battle Group 1] or [Novice Group 1]  or [Paint Group 1]
9:30pm - 10:30pm [Battle Group 2] or [Novice Group 2] or [Paint Group 2]
10:30pm [Battle Group Results Announced and Closing Statements]
11:00pm [Doors Close]
If you have any questions don't hesitate to   e-mail me or post a comment below.
Welcome and Be Bold! 
victis honor  
NOTE: Full menu food is available for those wishing to have dinner at the pub
SPECIAL NOTICE: we'll also be showing the infamously terrible but 'best we have for now until something else comes along' Warhammer 40k film - ULTRAMARINES.