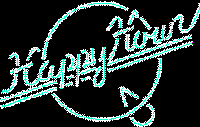 By Now we all remember Eurotrash?? ....We had a good time, even the bar staff will tell you so
And for new members we guarantee a night to remember  :) New members can feel comfortable coming on your own or with a friend as everyone is very friendly and welcoming.
I think we can manage a little bit of fun for the night ...hands up all those in favour
Eurotrash is a treasure trove of different themes and ideas.
Kitch Pop Art and white chesterfields add to the over-the-top Franko Cozzo vibe of this truly psychedelic corner where against the white leather canvas you become a part of the art.
If you are new, just ask someone for Kristy or Judy or simply introduce yourself to anyone, we are all friendly and eager to make new friends :
We can pop upstairs to House of Maximom later if we feel the need for something a bit more exotic!!
Great Happy Hour specials until 10pm
$6 pints on taps(Boags & 2 kinds of cider)
$6 basic spirits in a mixer
$7 wine
Dress:neat casual.