"AWFUL NICE"
SVA Theater, 8:00 PM Sat
333 W 23rd St, New York, NY 10011
Friars Club Comedy Film Festival
Awful Nice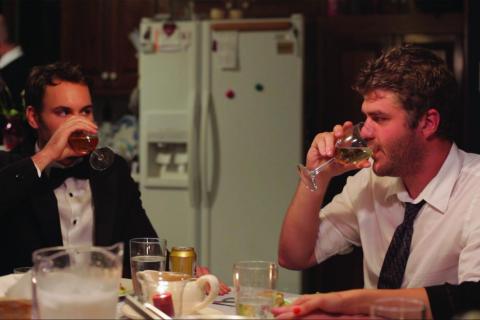 Synopsis
Jim and Dave are brothers. They haven't seen each other in years, but when their father unexpectedly dies, they're forced to travel down to Branson together to redeem their inheritance; the family's lake home. Upon arriving, they find that the house is in terrible condition, and worse-yet, they'll have to fix it themselves before they can sell it and receive their money. What follows is a series of hilarious mishaps and costly misadventures that ultimately help the two brothers rebuild their strained relationship as they attempt to restore the house they grew up in.