HAPPY APRIL FOOL'S TRAVEL ENTHUSIASTS!
Join Fun Happenings Travel & Adventure and Nashville Outdoor Adventures on an Amazing 4 Day Escape to Bayahibe Dominican Republic!  We're offering a Special One Day APRIL'S FOOLS PROMO for the Fun Happenings' Trip to Bayahibe Dominican Republic!
No Foolin'... This is real 
Just Grab 3 of your Friends... and
SAVE $200 WITH 4 PERSONS GOING TO THE DOMINICAN REPUBLIC!
Just Book 4 People in 2 Double rooms and ALL FOUR PERSONS RECEIVE A $50 DISCOUNT on Fun Happenings' 4-DAY ALL INCLUSIVE TRIP TO Playa Bayahibe & Dominicus DR on Thur. May 15th!  This offer is open to new persons only- not committed- as these are new air seats offered by my supplier at a $50 savings..  Deadline to get on this trip is 10:00am Tomorrow April 2nd!
With the Promo- Total Cost of Trip is $740 Per Person and Includes:
Round trip Air from BNA on Non-stop Flight to the Dominican Republic
3 Nights at 4 1/2 star Catalonia Gran Dominicus Resort (#3 ranked resort in the area!)
Airport Transfers
All meals (Our resort offers 6 different restaurant choices)
Unlimited Alcoholic beverages (our resort offers 7 bars, a disco and a casino)
All taxes and gratuities (Tipping is optional at our resort).
FYI: The Airfare on American Airlines is $787 to our destination on the same dates... to compare how good of a deal our Trip Package is...
So Take Advantage of this special ONE DAY OFFER, TUE. APRIL 1ST! ... Deadline to get on this trip is 10:00am Tomorrow April 2nd!
Feel free to email me at [address removed], if you want to join the DR Trip!
Your Trip Planners...
Michael Gabelman
Jeremy Flax
<TRIP DETAILS BELOW.. >
Facebook Invite: https://www.facebook.com/events/670746032989460/ (RSVP Here if going)
Fun Happenings Meetup Site:  http://www.meetup.com/Fun-Happenings-Travel-Adventure-Group/events/172621932/ (RSVP here if going on trip)
ESCAPE TO PARADISE LOST IN BAYAHIBE DOMINICAN REPUBLIC...
EVERYTHING'S INCLUDED $790
- MISS ONLY TWO DAYS OF WORK - Dep Thur May 15- Return Sun May 18th -
Don't Miss this Amazing Trip to One of the Top Beaches in the World - Bayahibe Dominican Republic- Famous for its white sugar beaches, sparkling crystal blue waters, Luxury All-Inclusive resorts and incredible water sports activities!
This Trip Will SELL OUT FAST- AS SPACE IS LIMITED TO ONLY 35 PERSONS... And the First 35 persons who make Payment by check or PayPal- will have a reserved spot for the trip...
Our Resort, The Catalonia Gran Dominicus Resort & Spa is one of the Top Resorts in the Area... The Gran Dominicus is an impressive resort complex offering many amenities, activities and culinary choices.... and is the #3 Ranked Resort in the La Romana / Bayahibe region...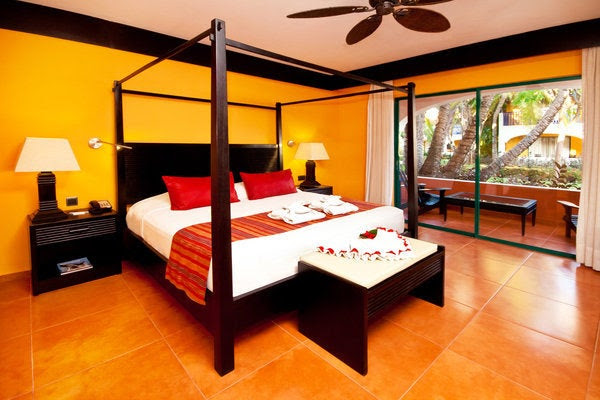 THE ALL-INCLUSIVE TRIP INCLUDES EVERYTHING:
• RT Air- BNA to Punta Cana (Non-Stop Charter- 4 hr Flight)
• Round Trip Airport Transfers to Resort 

• 3 nights at 4 1/2 star Catalonia Gran Dominicus- Bayahibe DR
• All meals included (7 restaurants to choose from)
• Unlimited adult beverages (8 bars, 1 Disco, 1 Casino )
• All non-motorized water sports, daily resort activities & nightly entertainment
• All hotel taxes, service charges & gratuities (tipping is optional at resort)
THE TRIP DOES NOT INCLUDE:
Spa Treatments, Souvenirs, Medical Services, Optional Trip Insurance, Tipping for Optional Tours....
That's the advantage of staying at an All-Inclusive resort- there's no surprises, expensive meals or bar tabs for the entire trip! Only spa treatments, souvenirs, golfing, optional excursion trips, laundry, internet service and medical services are additional.
TRIP PRICING / PAYMENT TERMS:
3 Nights / 4 Days at Catalonia Gran Dominicus
1.) $790.00 (If Paid in Full by Check)
2.) $830.00 (If Paid in One Payment By Credit Card)
3.) SINGLE ROOM SUPPLEMENT: $210.00 (Paid by Check)
Save $40 & PAY IN FULL BY CHECK AND Mail to FUN HAPPENINGS AT PO Box 322 Brentwood TN 37024- must be received by Friday, March 28th...
PayPal $830 FULL PAYMENT Link Below (DUE NOW)-->
https://www.paypal.com/cgi-bin/webscr?cmd=_s-xclick&hosted_button_id=7JB3Q9234YSK4
IN CLOSING
DUE TO THE GREAT VALUE ON THIS TRIP AND POPULARITY OF PAST FUN HAPPENINGS TRIPS- THE SEATS WILL FILL UP VERY FAST- AS WE JUST HAVE 35 SPOTS ON THIS TRIP...
IF YOU WANT TO GET ON THIS TRIP.... GRAB A FRIEND OR TAKE YOUR SIGNIFICANT OTHER AND RESERVE YOUR SPACE BY MAKING THE FULL PAYMENT ($790 BY CHECK- MAILED/PAYABLE TO FUN HAPPENINGS AT PO BOX 322 BRENTWOOD TN 37024- MUST BE RECEIVED BY FRIDAY, MARCH 28TH OR PAY IN FUL ON PAYPAL FOR $830. If you need to find a roommate- please contact Fun Happenings and I will be glad to put you in touch with people that are looking for a roommate...
Please feel free to contact me or Fun Happenings at [address removed], if you have any questions.
We hope to see everyone in the DR! It's going to be an incredibly Fun & Relaxing Beach Trip!
Your Trip Planners,
Michael Gabelman
Jeremy Flax
<MORE PHOTOS OR RESORT AND AREA BELOW...>