Announcing a new Meetup for The NextWomen (London)!
What
:
Special Big Kitchen Dinner 2010
When
: Wednesday, December 1,[masked]:00 PM
Price
: GBP75.00 per person
Where
: Secret Venue
2 mile radius of Notting Hill
London W11 2DZ
On Wednesday December 1st, 2010 we will be holding our 11th Kitchen Dinner

The Special Big Kitchen Dinner 2010
The formula is simple: 85 leading, founding and investing women and men will get together for a veritable feast of culinary delights and fine wine in a carefully selected venue in London for three inspiring keynotes and the chance to exchange ideas with the whole party.
Engage in conversation with fellow internet leaders and heroes over prosecco and canap?s, followed by wine and a three-course meal.
The venue is great, spacious, modern with a huge kitchen, it's in West-London and we tell you if yo book your ticket.
Spaces are limited and always sell out quickly so ensure you book quickly. Early bird tickets are discounted at ?75 until 9th November and cost ?100 there after.
We look forward to seeing you all at this year's Special Big Kitchen Dinner.
Warm Regards,
The NextWomen
BOOK HERE
In Cooperation with
Astia
&
The Prince's Trust
Keynotes
Lena Bjorck, Founder of Inn or Out, Ambassador of The Prince's Trust and Honorary Member of WLG, Board Member of Duni and Founder Patron of The Entrepreneur's Club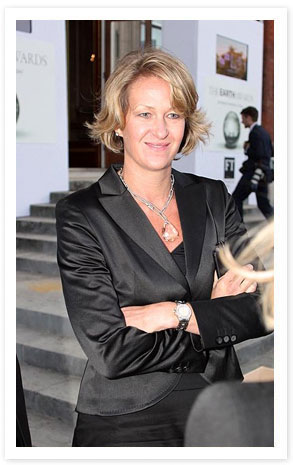 Lena Bj?rck founded Inn or Out in 1995, alone in a foreign country with no computer or financial backing. She began cooking at home and delivering food via the London Underground, with family from Sweden sending over printed menus.
A key turning point was a ?2500 loan from the Prince's Trust ? enabling her to buy a computer and a van and the business has not looked back since. Inn or out have kept up very close ties with the Prince's Trust, catering for many fundraising events - including Party in the Park - sponsoring prizes and mentoring students. This has been a familiar pattern as the company has grown, with many early clients still firm friends and loyal customers.
With wheels on the road and a computer behind the scenes, Lena set about growing the business. Before long the business outgrew Lena's warehouse-style apartment and Inn or Out then spent seven years in the heart of the city, before moving operations to a much larger base in Bermondsey, from where they continue to cater for events as diverse as small, intimate dinners at home to Rolls-Royce at the Paris Air Show.
Lena?s Awards to date:
O2 Inspiration Award 2007 - Runner up, "London's Most Inspirational Entrepreneur"
Orange "Small is Beautiful" Award 2003 - Runner up, "Best Customer Satisfaction"
The Business Excellence 2001 Award - Winner Docklands Business Club
Business Woman of the Year 2001 - East London Business Award
Docklands Business Award 1999 - Finalist, "The Company of Tomorrow"
Woman into Business Award 1999 - Winner, Small Business Bureau
The Prince's Youth Business Trust Award - Finalist, "Best Customer Service"
Blue Ribbon Award 1998 - Runner up
Lisa S. Halpern, Founder & CEO of Kiboo, Finalist at Astia Doing it Right in New York.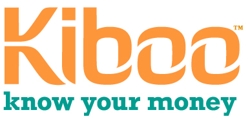 Lisa graduated with a Bachelor of Science degree from Clark University in 1993. She received her J.D. from Cardozo School of Law in 1998, and earned her Masters in Tax & Estate Planning from the University of Miami. She then practiced law for 8 years as a tax and estate planning attorney for high net worth individuals. She experienced on a daily basis the stress and confusion managing personal finances caused her clients and frequently heard their concerns about their children?s ability to achieve financial independence.
Lisa left her career in law in 2007 with a vision for a banking service that would empower young people with tools and resources to learn, earn, save, spend, and give wisely and safely. Kiboo was created to address a critical need for financial services in the teen and young adult market, it has raised $700,000 from UK Super Angel Nigel Wray this summer and is planning a public launch in Q1 2011.
Main keynote to be confirmed in the coming days.
BOOK HERE
Photos of Last Year's Special Big Kitchen Dinner in Notting Hill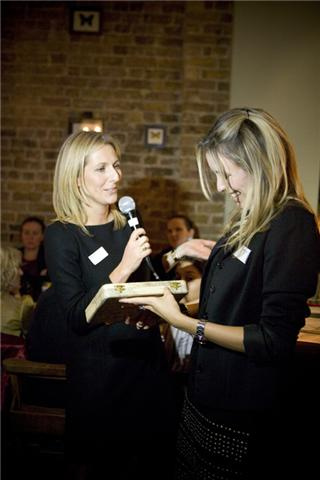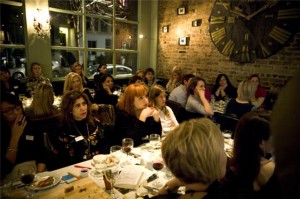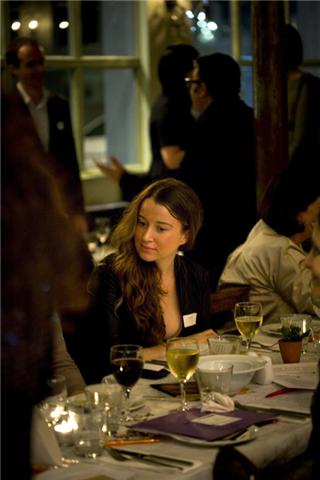 Click here for more photos and videos from other events
Testimonials from our previous events:
"What an inspiring set of ladies. It was great to share thoughts with like-minded entrepreneurs"
"The concept is great and I'll certainly be recommending you"
"What a fabulous setting for en enjoyable evening of networking"
"This was one of the evenings to never forget"
"What a magical evening"
"I was thrilled to meet so many fantastic people."
"I enjoyed making new and great contacts"
"Wonderful networking, amazing food, wonderful place"
RSVP to this Meetup:
http://www.meetup.com/The-NextWomen-London/calendar/15256883/