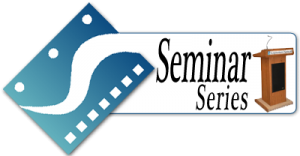 Event Date: Saturday, September 21, 2013 || Speaker: Jerram Swartz || Check-in: 12:30 pm ||
This two hour seminar offers an in-depth look into TV and Film Directing. Jerram Swartz will discuss his extensive entertainment background and career path and the main responsibilities for assistant directors. Additionally, he will discuss how he successfully partners with Directors on such shows like Mistresses, Perception and The Walking Dead compared to TV Movies.
 IMPORTANT:
 For security purposes, you must RSVP before 10:00 pm on Thursday, September 19, 2013 or you will not be admitted onto the lot.
**Please note that each guest and/or attendee needs to REGISTER individually. 
 Members only, Sign-In Here

Guests, Sign-In and Pay Here
*Must pay online to reserve a seat.

Free Event Pass Holders, Sign-In Here
*Must show free passes at the door. (You would have received this pass from one of our previous meetings or events.)

Admission:
FREE for SWN members! (Join Now!)
$30.00 for non-members (Please Pay Online)

Check-in begins at 12:30 pm.
Event starts at 1:00 pm. 
No Refunds. No Credits.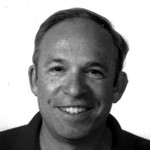 Jerram Swartz has worked on many of the most iconic and successful entertainment products in Hollywood history, including E.T. – The Extraterrestrial and The Blues Brothers, as well as award-winning movies for television Kent State, 3: The Dale Earnhardt Story and Amish Grace and current hit shows Perception and The Walking Dead.
As a continuously working member of the Directors Guild of America for over thirty years, he has collaborated with A-list stars, directors and producers as senior member of the production team. He has worked on productions worldwide and throughout the United States.
 
Join us on the Third Saturday every month at:

CBS Studio Center

4024 Radford Avenue
Studio City, CA 91604
 Free Parking — Enter the CBS lot at the main gate & inform security you are there for the Scriptwriters Network event.
You'll be asked for your government issued photo ID, and then given directions to the meeting location. You may park in any available space on the lot (unless they direct you to a parking structure during special events).
As this is a professional event, we ask that you please arrive prior to the event start time.
Meeting Timeframe: 1:00 pm to approximately 3:00 pm
Please remember to bring a picture ID and your SWN Membership Card!
Any questions, email us at [masked].