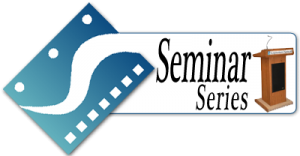 Event Date: Saturday, April 26, 2014 || Speaker: Corey Mandell || Check-in: 12:30 pm || 
In the past two years, Corey Mandell has had 47 students and clients sell or option scripts with dozens more landing writing assignments. An extremely well executed spec script and marketing plan is required to break into the business, yet too many writers waste valuable time writing a script with little to no chance at success, or go about seeking representation in the wrong ways. This seminar covers what agents and managers are looking for in today's marketplace and how to best gain access to them.

IMPORTANT:
For security purposes, you must REGISTER before 10:00 pm on Thursday, April 24, 2014 or you will not be admitted.
**Please note that each guest and/or attendee needs to REGISTER individually.
Members only, Sign-In Here
Guests & Discount Code Users Pay Here

*Must pay online to reserve a seat.
Admission:
FREE for SWN members! (Join Now!)
$30.00 for non-members (Please Pay Online)
$25.00 for discount code users (Please Pay Online)
Check-in begins at 12:30 pm.
Event starts at 1:00 pm.
No Refunds. No Credits.
Topics include:
• How to avoid the mistakes most writers make when trying to break in 
• Specific strategies for writing the spec script that can launch a career 
•How to land the right agent and manager

• What you can do to know if your script is ready to go out
• How to get your script read by the right people
• What's required to sustain a career
COREY MANDELL is an award-winning playwright and screenwriter who has written projects for Ridley Scott, Wolfgang Petersen, Harrison Ford, John Travolta, Meg Ryan, Warner Brothers, Universal, 20th Century Fox, Fox 2000, Fox Family, Working Title, Paramount, Live Planet, Beacon Films, Touchstone, Trilogy, Radiant, Kopelson Entertainment and Walt Disney Pictures. Corey is a distinguished instructor at UCLA, where he earned his MFA. He is also a mentor for Film Independent's Screenwriting Lab.

His students have gone on to sell or option scripts to Warner Brothers, Paramount , Sony Pictures, Walt Disney, Fox, Fox 2000, MGM, Universal , Showtime, USA Network and Lifetime. Others have gained admission to the USC and UCLA MFA Screenwriting Programs, the AFI Conservatory Screenwriting Program and Sundance Screenwriter's Lab.
**There is plenty of street parking.
Meeting Timeframe: 1:00 pm to approximately 3:00 pm.
Members, please remember to bring your SWN membership card!
Any questions, email us at [masked]