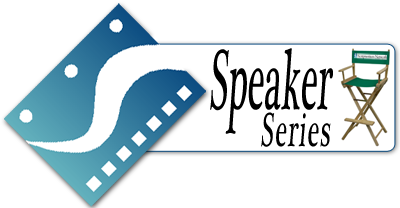 Event Date: Saturday, April 12, 2014 || Speaker: Joseph Dougherty || Check-in: 12:30 pm ||
A general discussion about scripted dramatic television and why we do what we do. There's a great deal of practical information available about being a writer; we are going to spend time talking about the impractical things, including, the intangibles of storytelling and surviving as a dramatist.
**SPECIAL MEMBERS ONLY MEETING**  You must be a Scriptwriters Network currently paid-to-date member to attend this event. ** In addition, please show your SWN membership card at the door for entrance to this special event.
IMPORTANT:
For security purposes, you must REGISTER before 10:00 pm on Thursday, April 10, 2014 or you will not be admitted onto the lot.
 **Please note that each guest and/or attendee needs to REGISTER individually. 
Members only, Sign-In Here

Admission:
FREE for SWN members! (Join Now!)
Check-in begins at 12:30 pm.
Event starts at 1:00 pm. 
No Refunds. No Credits.
JOSEPH DOUGHERTY earned Drama Desk and Outer Critics Circle nominations for his playDIGBY produced by Manhattan Theatre Club.  He wrote the libretto for the Tony winning musical version of MY FAVORITE YEAR, presented at Lincoln Center.  An Emmy and Humanitas Prize winner for his work on the groundbreaking seriesTHIRTYSOMETHING.  He has written several movies for HBO including the remake of ATTACK OF THE 50 FOOT WOMAN, directed by Christopher Guest, and the Emmy winning CAST A DEADLY SPELL, which was nominated for a Ray Bradbury Award by the Mystery Writers of America.

He has contributed as a writer and director to several television series including JUDGING AMY, SAVING GRACE, and the current hit PRETTY LITTLE LIARS.  His books include Comfort and Joi, Trunk Piece, Psychopomp, and The Persistence of Phosphors which received an AfterEllen Visibility Award as Best Book of 2013.
Check-in begins at 12:30 pm.

Event starts at 1:00 pm.
No Refunds. No Credits.
Meeting Timeframe: 1:00 pm to approximately 3:00 pm
Please remember to bring a picture ID and your SWN Membership Card!
Any questions, email us at [masked].