Adobe Photoshop Basic Two

4-Week Course
Begins May 18, 2014 to June 14, 2014 (Contact me about dates)
9am - 2pm EST

Let's use your images to learn the concepts of what makes for the best retouching.
I would like to take you down a road dedicated to you, and your images. This course will be more about the Skills and Concepts of how to actually use the tools of Photoshop. Get ready for the next step in your Photoshop Training.
Do you want your Photography to look it's best? Don't miss out, with poorly executed masking and color correction. Wouldn't you rather feel in control of your cloning and healing? Together, we will focus on how to get in and out of an image as quickly as possible, while still making it look great. Focusing on the 20% of Photoshop that will give you 80% of the results.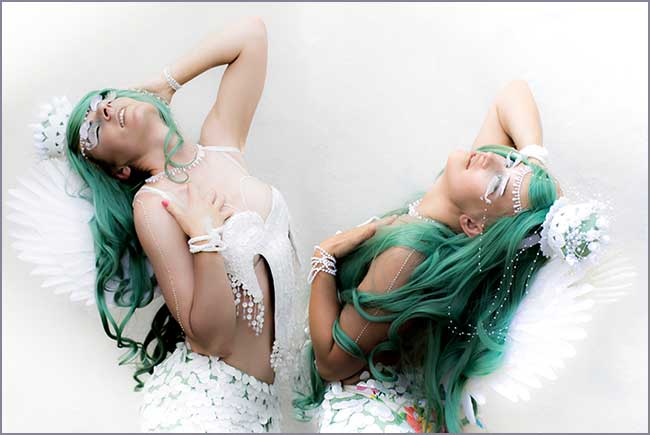 If you have been to any of my previous classes, you know that I am filled with valuable information, and more than willing to share it. This course will serve as Photoshop Basics Two, part of the extensive course I am developing. It will fall between the Photoshop Basic One, that many of you have already taken, and the Intermediate Course.
The Basic One Set of Classes is very rigid in it's teaching, because we needed to talk about very specific tools, and basic fundamentals. This course will be less technical, and much more conceptual, artistic, and organic. Each of your images will be handled differently. We will talk about what needs to be corrected, and then we will do it.
Simplify the chaos that is Photoshop

If you have some Photoshop knowledge, then this would be a good class for you to join. I will not be going back to the beginning, nor will I jump too far ahead. You will learn proper sequencing, develop your skills and and learn tool control.

Testimonials for the Photoshop Basics 2 Course:
"Just to let you know how successful you were; I was running on a couple hours sleep and you kept me engaged the whole time. " – John Venter
"I wasn't post-processing at all before. Now, the camera raw processor and basic tone, color and sharpening adjustments are part of my workflow. Plus, I'm not so shy regarding proofing images for printing anymore. " – Sandra Galitan
"Just a quick note of thanks to you for your insight and instruction; believe it or not, it DOES make a difference!." – Richard Gee

Here is why a 4 week course with other students works:
• 16 Hours of class, will engulf you in the topic. I am not boring, and keep you engaged.
• People as serious as you, will be in the class. Peer pressure is a strong motivator.
• If we do this for 4 weeks straight, I guarantee you will know this stuff inside and out.
Unable to Attend Every Class?
If you are not able to attend every class, not a problem. The class is recorded. You can catch up with the class at your convenience, or review it all over again.
Before:
After:
A great image to start, is taken to a new level of depth and emotion. Attention is directed up to the face and shoulders as intended. Topics used to achieve this look are covered in the various classes of RAW Processing, Color Correction, Beyond Cloning, and Advanced Masking Techniques.
Which Course Should I Take?

I am often asked which class a student should start with; Basic 1 or Basic 2?

Below is a list of words. If you do not know what any of them are, then take the Basic 1 Course. However, if you already have some familiarity with most of the following, then this Basic 2 Course will be perfect.

Quickmask, Levels, Selective Color, Adjustment Layers, Color Modes, Color Profiles, Blending Modes, and Layers.

 
Week #1
• Introduction - Before jumping into all the new topics for this course, I want to ensure everyone knows how to use the layers, tools and palettes properly. I don't plan on spending a very long time on this topic, but touching upon the key elements is very important.
• Camera Raw and Smart Objects - Camera Raw, and Smart Objects, will become a cornerstone for the way you retouch your images going forward. Quick and easy, this will change your workflow forever. Many images never even need Photoshop to look great. Let's handle images only in the Raw Processor. Camera Raw is a powerful program, and you most likely barely even touch the surface of what they can do.
• Masking Simplified II - We will be reviewing and expanding upon the masking techniques from the basic class. Since this is the most important skill to learn in Photoshop, we will be starting here. We will be building some masks for our images, that we can use later through the course.
Week #2
• Color Theory, Tone and Perspective - You become good at Photoshop through an understanding of color. Being able to balance the tones. You need to introduce proper perspective, with a creative eye. Being aware of the details, but not letting yourself become bogged down in them.

• Photoshop Cloning and Beyond - You may know the basics of cloning and healing, but I would like to expand upon that knowledge. Did you ever see Boston image I give for homework? My students head spins when I give them this incredibly complex assignment. Then, when I show them how easy it really is, they can't believe how they spent hours, and I spend minutes. Let's work on some images like that, and teach you how to think outside the box.
Week #3
• Damage Control - Do you have images that are not quite right? Exposure problems, excessive noise, soft focus, and other factors out of your control can really ruin a nice image. Many "throw away" images can still be saved. Various 3rd party software packages, and Photoshop tools and techniques can be employed to save noisy or blurry images. In short, this class will show you how to try and save pictures that are in bad shape.

• Image Evaluation - It makes sense to help train yourself on what is important to look for. The Photographer's eye, is very different from the Retoucher's eye. By using good and bad examples, we discuss the strengths and weaknesses of various types of images, and what can be done to improve them.
Week #4
• Color Correction - Settings and Profiles - This will go further into the back-end of Photoshop. Color Profiles, prep for printing, monitor and printer calibration, and other technical issues will be addressed.

• Portrait Retouching - The three most important areas when retouching a portrait are going to be the eyes, the teeth, and the neck/chin/jowels. Do it right, and you can make the person look great. Here, we are going to discuss these problem areas, what to look for, and what you can do about it. Sometimes all it takes is a soft and subtle correction to fix the worst shot, and create the Perfect Portrait.
Before:
After: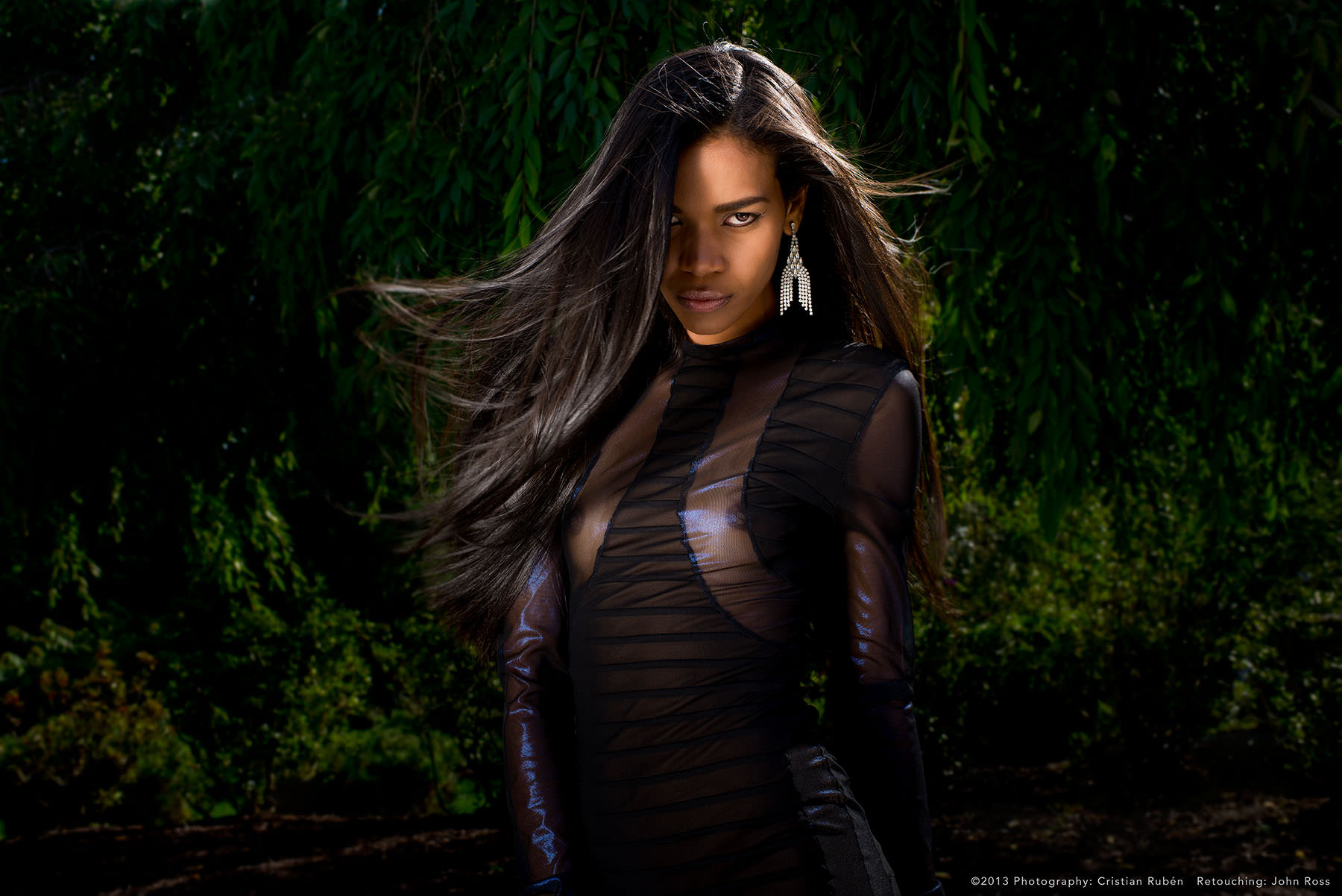 By combining several different shots, a single composite is created. The Masking, Raw, and Color Correction classes will get you ready to start handling images like this one.
Give me 4 weeks, and you can:
• Check "Learn More Adobe Photoshop" off your to-do list.
• Ask me any Photography/Freelance/Photoshop question you want for 4 weeks.
• Get full access to me via phone or priority email.
• Work on weekly assignments to improve your hands-on experience.
• You will have full access to any images, videos, notes or other material created for the course.

Price:
The cost of this course is going to be $247.
In the end, it boils down to this: If $247 seems like too much, for 20 hours for a Photoshop Course, it's not. If $247 seems like such a steal, that's because it is.
What I Supply:
• Weekly Assignments
• Recorded Classes for re-watching
• Images the class will work on together
• Detailed notes on the topics covered during class
• Many topics have extra pre-recorded content that can also be watched
What to Bring:
• Laptop, Tablet or Notebook (mouse strongly recommended)
• Students like to follow along with supplied images, so CS4 or later.
• Snack/Lunch (I have fridge as needed)
• USB Flash Memory to bring in homework assignments
What to Own:
• Mac or PC, does not matter.
• CS4 or later for practice, and assignments
On Location:
• Classroom with chairs and desks
• Projector System
• Plenty of parking
• Water, Coffee, etc
• Restroom
If you have any questions at all, please email me at [masked]
Have questions? You can reach me at [masked], my name is John.