September 14, 2012 · 7:00 PM
How do you make a film about ancient Tibetan history and legend, while keeping it relevant to a modern audience? It helps if, as is the case with Milarepa: Magician, Murderer, Saint, your director is a Tibetan Buddhist lama, and you have over 50 Tibetan monks in your cast and crew -- and a story full of human drama that centers around a fascinating character.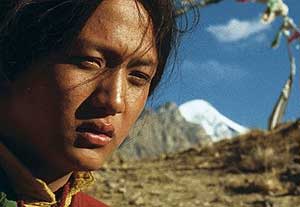 The film tells the story of Milarepa, an 11th century yogi and poet who rose from a tragic youth and a period spent studying black arts so that he could exact murderous revenge, who went on to achieve "enlightenment" and become one of the most famous of the Tibetan Saints.
Love offering suggested.