Update 5/02/13: This party is on the way to being a sellout.  I encourage you to preregister in order to reserve your spot and to get the best deal.  --Michael P., Event host
The only way to get the special $21 Meetup rate is to prepay online via the blue web link below, using promo code TUT.  If you wait to pay at the door, it's $32 cash, and the event may be sold out.

http://lockandkeyevents.com/RD
Join us for Raleigh-Durham's May Lock and Key Singles party! A great non-intimidating way to meet singles in the Raleigh-Durham area! We are expecting over 75 singles to participate!
Lock and Key Events are the new, interactive and FUN way to network, meet your match, make new friends....or just have a great time!
Here are some testimonials from February's Lock and Key party:
Great, excellent way to meet people. Very well organized.

I really enjoyed this activity. Can't wait for the next one.

I had a blast...




I thought this was very well done; I had a great time. I enjoyed talking with so many

interesting people.

The event was high-energy and upbeat, with many laughs and new contacts.
Details of our next Meetup:
Friday, May 3, 2013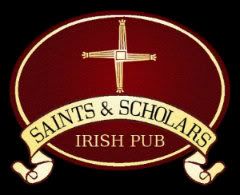 Saints & Scholars Irish Pub
909 Spring Forest Rd.
Raleigh, NC 27609
Suggested Age range: 27-49
Check-in: 7:30-8:00 pm
Mix and Mingle: 8:00 - 10:00 pm
Prize drawing at 9:45 pm
Done at 10:00 pm!!
INCLUDES:
- COMPLIMENTARY APPETIZERS AVAILABLE FOR THE FIRST HOUR!
- Great prizes, and the opportunity to massively mix, mingle, make new friends, and who knows what else!
How It Works
Every woman gets a padlock. Every man gets a key. Your goal is to match the right key with the right padlock. Every time you unlock, you get a ticket that enters you into the drawing to win great prizes from our party sponsors. Prizes such as cold hard cash, hotel stays, dinners, tickets to popular things to do and more. After every unlock, you get another lock or key so you can get back into the party and meet more people!
Throughout your quest of 50, 100 or even more locks/keys, you are sure to meet tons of people of the opposite sex in a fun and different way.  Lock and Key Events are a great alternative to the club scene and traditional socials because our fun and unique ice-breaker format ensures you will meet tons of new people!
For information on how to attend at the special MEETUP price call or email Michael at (919)[masked] or [masked] or call or email Customer Service toll-free at (877)[masked] or [masked]!!
Use the code TUT when you preregister, to attend for ONLY $21 - OUR RALEIGH DURHAM MEETUP MEMBERS PAY A SPECIAL LOW PRICE TO ATTEND THESE SUPER FUN EVENTS. Or, you can pay $27 CASH at the door IF you put in an RSVP on the official company website.  Otherwise, it's $32 at the door!!
PRIZES YOU CAN WIN!
Every time you unlock, you can win prizes such as:
Please email or call me with any questions!!
See you there!
Michael
[masked]
[masked]
TOLL FREE CUSTOMER SERVICE #:[masked] (877-LNK-EVENT)