Update 8/16/13:  We now have more than 115 singles preregistered for this party!  WOW!  Literally just a few spots left for women: You should preregister now if you want to be guaranteed a lock.  Men, still about 10 spots left for you.  Click on the link below to preregister.

If you've signed up on Meetup but have not yet preregistered at the official Lock and Key website, now is the time.  Party size is limited by the number of locks and keys available--the party is close to selling out.  --Michael P., event host
IMPORTANT: A Meetup RSVP or confirmation does not guarantee you a spot at this event.  You must preregister at the official Lock and Key website via the link above.
Please be sure to preregister/prepay via the following link to get the special $22 Meetup rate.
A Meetup RSVP is not enough to get you this special rate: You have to preregister on the Lock and Key website--click below. Be sure to use promo code TUT when you preregister: CLICK HERE TO PREREGISTER ON OFFICIAL LOCK AND KEY WEBSITE.    Otherwise, it's $32 (CASH ONLY) at the door.
This will be the last Lock and Key event in Raleigh until sometime in November, so don't miss this one! 
It's time for Raleigh-Durham's next Lock and Key single mingle party.  This time it's in Raleigh at Solas!  Our last Lock and Key party had over 80 attendees, and everyone had a great time.  Don't miss out on the fun!  --Michael P., event host
Some unsolicited testimonials from past Lock and Key parties:
• This was my first Meetup event, and I had a ball.  I look forward to my next one.
• Great excellent way to meet people.  Very well organized.
• I had a blast the other night at the event.  Met so many people in such a fun easy way.
• Your Lock and Key event was the best social opportunity event that I have attended in my almost 3 years living in North Carolina.
Details of this Meetup:

Friday, Aug. 16, 2013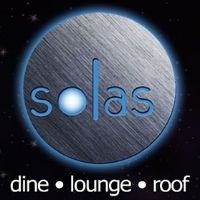 Solas Entertainment Complex
419 Glenwood Avenue
Raleigh, NC 27603
Suggested age range: 24-49 (if you are a little younger or older...no problem!!)
Check-in : 7:00-7:30pm
Mix and Mingle : 7:30-9:30pm
Prize drawing at 9:15pm
Done at 9:30pm and then stay & party with DJ dancing until closing with no cover charge!!
INCLUDES:
- COMPLIMENTARY APPETIZERS AVAILABLE FOR THE FIRST HOUR!
- Free admission into Solas (no additional cover charge if you stay afterwards for DJ dancing)
- Great prizes, and the opportunity to massively mix, mingle, make new friends, and who knows what else!
How It Works
Every woman gets a padlock. Every man gets a key. Your goal is to match the right key with the right padlock. Every time you unlock, you get a ticket that enters you into the drawing to win great prizes from our party sponsors. Prizes such as cold hard cash, hotel stays, dinners, tickets to popular things to do and more. After every unlock, you get another lock or key so you can get back into the fray and meet more people!
Throughout your quest of 50, 100 or even more locks/keys, you are sure to meet tons of people of the opposite sex in a fun and different way. Lock and Key Events are a great alternative to the club scene and traditional socials because our fun and unique ice-breaker format ensures you will meet tons of new people!
For information on how to attend at the special MEETUP price call or email Michael at (919)[masked] or [masked] or call or email Customer Service toll-free at (877)[masked] or [masked]!!
Use the promo code RDMEETUP to attend for ONLY $21 - OUR RALEIGH-DURHAM MEETUP MEMBERS PAY A MUCH LOWER PRICE TO ATTEND THESE SUPER FUN EVENTS THAN ANYONE ELSE. Or, you can pay $27 CASH at the door IF you put in an RSVP on the official Lock and Key website. Otherwise, it's $32 (cash only) at the door!!
PRIZES YOU MAY WIN!
Every time you unlock, you can win prizes such as:
One $50 CASH Prize!
One - $20 Gift Card for Bia Restaurant in Raleigh (first floor of Solas Entertainment Complex)
One - Cabana at Solas Entertainment Complex for up to 8 people with complimentary bottle of champagne ($250 value)
One 1-hour Relationship Coaching Session with personal/professional/relationship coach Jessica Sabatini, owner of Finding My Real Love ($150 value)
One - $25 Gift Card from Bailey's Pub & Grille in Chapel Hill
One - $40 Gift Certificate for Tangerine Cafe - Cary NC
One - Gift Certificate for 1 month of classes courtesy of Red Sun Academy Martial Arts School, Raleigh ($90 value)
One - Basic styling session for men courtesy of Geek Adonis: Includes 30-minute consultation + 2-hour clothes shopping trip ($99 value)
One - $50 Gift Certificate for The Organic Bedroom Organic mattresses, natural/organic bedding accessories (Located in Sutton Square Shopping Center, Raleigh)
One - $25 Gift Certificate from Tandoor Indian Restaurant Tandoor is part of the Dale's Indian Cuisine family of restaurants
Two - pairs of Gift Certificates (Each good for a free Frozen Yogurt) from Menchie's Frozen Yogurt ($10 value/pair)
One - $15 Gift Certificate off Shuttle Services from Transit Factor Shuttle Services
One 30-minute massage from MassageWorks[masked] ($65 value) LMBT#5615
One hour complimentary art consultation for your home or office from Start With Art ($250 value)
One - Gift Certificate for Two 30-minute "Pet Sitting Visits" from Lucy's Pet Care ($36 value)
Complimentary Admission tickets to Pre-Dating Speed Dating Events ($25 value)
One - bottle of Lock and Key Vineyard's Red Wine (2009 vintage) ($13 value)
Miscellaneous music CDs courtesy of Papa Mojo's Roadhouse, Durham
Assorted books by local author Jeff Davidson. Courtesy of Jeff Davidson and BreathingSpace.com
One - SEED Brand Soy Candle ($10 value)
Complimentary Admissions into future Lock And Key Events ($50 value)
And more!
Please email or call me with any questions!!
See you there!
Michael, Event host
[masked]
[masked]
TOLL FREE CUSTOMER SERVICE #:[masked] (877-LNK-EVENT)