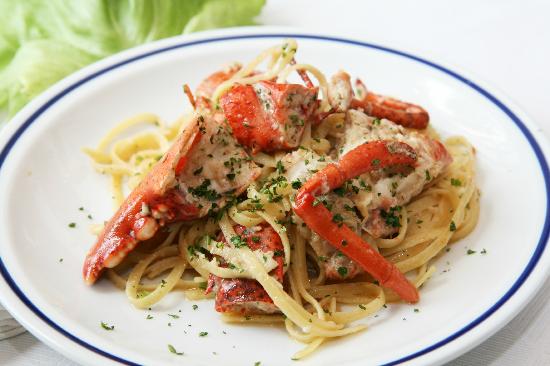 Mathew is the organizer for this meetup. If you need to contact him, please post a message on the wall, or email him at [masked]
100% Sign Up Rule
When you sign up for an event it means that you are 100% sure that you can make it. RSVPING does not mean that you "LIKE" an event but you will not be showing up. This means that you have not signed up for any other Meetups the same day and that you can make it (you will be in the city). It also means that if you are working that same day you will not be held up at work or asked to stay later. If you also UNRSVP 24hrs before the event you will also earn a NO SHOW.
_______________________________________________________________

I did this last year and the theme was Southern food and movie. It was a really big hit and everyone had a lot of fun.  This year at theme is Italian Food and we will watch two movies - Under The Tuscan Sun and The Italian Job. These are both great movies!
I'm looking for as many different Italian dishes as we can have. I'm looking for main, side dishes, and dessert. When you sign up please write what you will be bring so we don't all have the same stuff. If you forget I will send you a reminder email. As well when you RSVP it will ask for your phone number please put it down. I will be the only person to see it and I will text you a few days before to remind you that you have signed up. If you have come to one of my meetups before you don't have to give me your number.
Here are some Italian Dishes that you can make/buy.
_________________________________________________________________
Here's what you need to know: 
1) This event is a RSVP party for 8 people,and is only open to those that have not been  no show or a serial RSVPer (which means RSVP for everything but at the last min. change it to a no). It is also important that when you RSVP that you will be coming no matter what (even if your great grandmother for the old country shows at your door you will still be coming.) As well, changing your RSVP within 24 hours of the meetup and you will earn yourself a NO SHOW
Please NOTE: An email will be sent out a day before and it will ask you to replay. If you don't replay you will be removed from the list. That way only those that can make it will.
2) Please bring drinks to share...remember it's all Italian.
4) With two movies you want to start as soon as we can. We also want to get right into the food too. I want the movie/food ready by 5:30pm so please be here for 5pm.
5) There is a $2 meet up fee.
6) I will give email my directions out Saturday afternoon. I will also email them out to anyone that signs up late too. I live near Wellesley and Sherbourne
7) Must like dogs! I have two little ones.
MOVIES: 
Under The Tuscan Sun - One of my favorite movies! 
Synopsis: 
After Frances's seemingly happy San Francisco marriage ends abruptly, she goes into a funk. Urged by her friends to move on, she joins a bus tour of Tuscany where, on the spur of the moment, she buys a crumbling villa. She assembles a crew of oddballs and immigrants to repair the house; over the next year, as they work, she welcomes one of her San Francisco friends who's pregnant and at loose ends, and she seeks love, first (tenuously) with her married real estate agent, then with a charming stranger. Although life gets in the way of love, Frances's wishes come true in unexpected ways, and there's always the Tuscan sun. 
http://www.youtube.com/watch?v=oAqKidu8UT0
The Italian Job
Synopsis:
In Venice, Italy, a team of expert theives pulls a daring heist of 35 million dollars in bars of gold. One of the theives betrays his companions and swipes the gold for himself. One year later, in Los Angeles, the surviving team members create a smart and devious plan to steal back the gold and get their revenge on the traitor.

http://www.youtube.com/watch?v=5Eyw-Qiwpj0
When you RSVP 'yes' to a Meetup it means that your meetup organizer will be expecting you. If you can no longer make it to the Meetup, please be courteous and change your RSVP to 'no' as early as possible before the meetup date and time. Thank you!