To Register, please click here: http://www.uniquephoto.com/index.cfm/fuseaction/event.show/ID/6b6ceba0-5f75-434b-9608-a54778a320cb
*You must register on the website to ensure an accurate number of seats.
Break into the highly popular and profitable world of wedding photography! Learn the ins and outs of the wedding portrait industry from starting your business to posing the bridal party at the church. In this sample class, students will learn the vital aspects to owning and operating your own wedding photography business. Learn the basics of how to photograph a wedding both as a main shooter or second shooter. Learn what equipment you need and more importantly, how to manage the day so you can get all of the shots you need. We will also talk about composition, posing, and lighting. If you think you want to be a wedding photographer, this is the class for you.

---

What is the NJ CAMERA SHOW?
From Beginners to Professionals...
Don't Miss NJ's Largest Photography Event Ever!
View the entire event at www.njcamerashow.com

· NJ's LARGEST Camera Show 
· 50+ Brand Name Vendor Reps ON-SITE 
· LOWEST Camera Prices of the Year 
· Demo All of the NEWEST Camera Gear 
· FREE Photography Classes* 
· TRADE-IN Your Old Camera Gear 
· WIN Amazing Prizes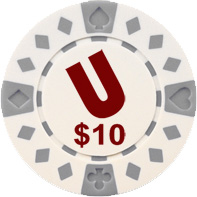 FREE $10 Token With Purchase Of Class
Please bring your camera, a notebook and pen. Please note that there will be no refunds or rescheduling for any NJCS Classes.