Light walking attire is fine, unless you can't be parted from your proper walking boots.
Please be aware that if there is significant rain forecast, the walk will be cancelled the evening before - I am no wet weather walker I'm afraid.
Anyone who doesn't know Richmond Park is advised to look at the map on the website, as there is scope for confusion.
I'll provide my mobile number nearer the time. You're welcome to 'phone me on the day, and if you call before 11am, we'll wait for up to ten minutes.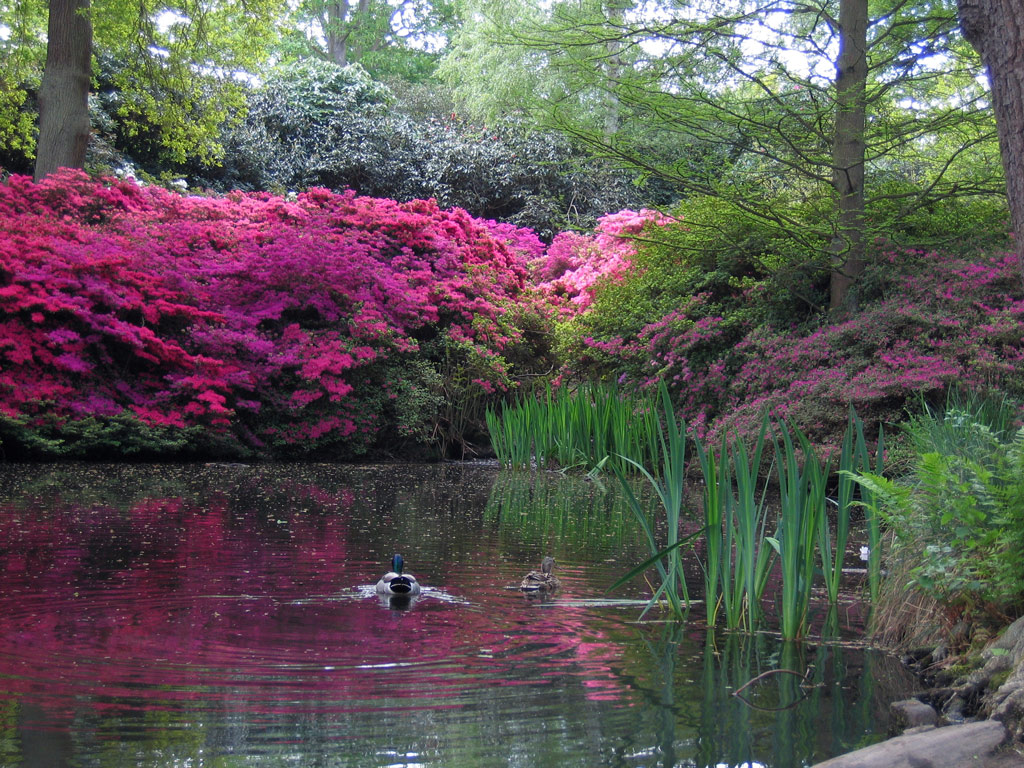 The Isabella Plantation has 15 varieties of deciduous azaleas and a national collection of 50 Kurume Azaleas (whatever they are). There are also 50 different species of rhododendron and 120 hybrids; camellia (not the royal variety - apologies to Tom II - you know who you are) and narcissi (which I'm told are nothing to do with men).
As we all know, plants do not always appear when they are expected, so we might find them in full bloom (hopefully), in measly little buds, or past their sell-by date.
Depending on how the recce goes, we will also cover some of Richmond Park as well as building in a lunch option. We might also see some red and fallow deer (the latter are the resting ones!). Dog owners should follow the advice on the website, particularly as this will be the birthing season when deer often take unkindly to, even unprovocative, canines (honest, I didn't make that up). As someone reminded me, we don't want another Jesus moment (remember Fenton?)