I'm changing the meetup LOCATION, Not the Time! But if you want a WANDERLFUL Breakfast I will be there at Giant Chef Burger @ 7:45. And it's right behind the Chevron on Contra Costa Blvd, LESS than 1/2 mile from Starbucks. But know this, THEY ONLY TAKE CASH!!
Point Reyes: A Treacherous Obstacle to Mariners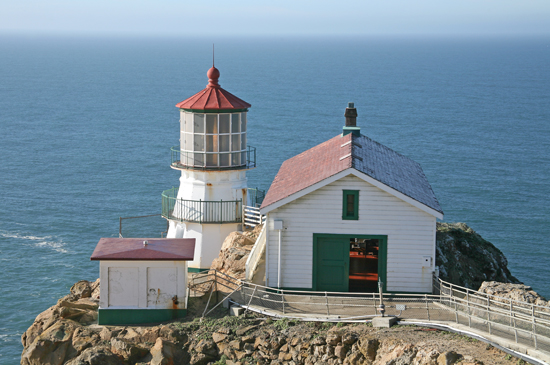 Point Reyes is the windiest place on the Pacific Coast and the second foggiest place on the North American continent. Weeks of fog, especially during the summer months, frequently reduce visibility to hundreds of feet. The Point Reyes Headlands, which jut 10 miles out to sea, pose a threat to each ship entering or leaving San Francisco Bay. The historic Point Reyes Lighthouse warned mariners of danger for more than a hundred years. It's also a great spot to see Whales migrating.
We'll meet at  Giant Chef Burger, right behind Chevron, Then head over to the coast. The weather is supposed to be pretty mild so we shouldn't have the high winds and fog normally associated with the summer trend. If it's really windy and foggy, we'll go somewhere else...
It's 308 steps down to the Light House so bring some extra shoes if you plan on walking down...unless you want to lug those boots back up those steps! LOL!
Then we'll head back to Point Reyes Station where there are lots of great places to eat. But bring a snack, on top of the ride it's 20 miles out to the Light House and 20 back (seems to go on Forever!)
Meetup Details; 
Meet at Giant Chef @ 8:30, TANKS FULL!
Safety Talk @ 9am, Miss the Talk and YOU miss the Ride!
KSU; 9:15
The ROUTE to the Light House
The ROUTE home