Welcome to Tampa 9/11 Truth Meetup Group!
What was 9/11, really?


Mass hypnosis, using a staged event with lots of fireworks and drama.

To what end? To traumatize the populace and thereby control them, furthering an agenda of war and chaos, to lead us into the New World Order. And along the way, make a lot of dough for Bush & gangster friends, and kick off the urban renewal project Lucky Larry wanted for Lower Manhattan -

with a bang!
Visit our Tampa Bay Alliance Partners...

What can we do?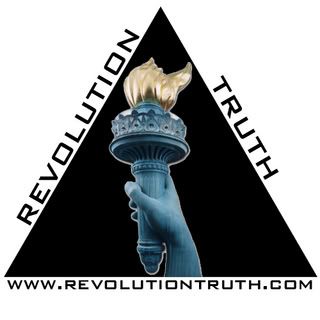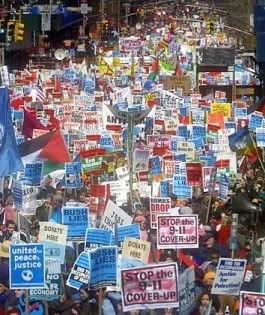 RISE UP AGAINST THE LIES OF 9/11!

Snap your fingers and break the trance.
WAKE UP!

Education starts with you, then 'each one, teach one'. All educational methods are valid: thinking & provoking thinking by talking, writing, reading, merchandising 9/11 stuff, organizing, theatre, music & arts, also praying for wisdom!

"May 9/11 Truth be properly investigated and widely publicized and
may this contribute to greater justice, liberty, prosperity and peace
for people all around the world."
SMOKING GUN VIDEO: BBC WAS HALF AN HOUR TOO EARLY REPORTING ON WTC7 COLLAPSE
On September 11th 2001, BBC World reported at 4:57pm Eastern Time that the Salomon Brothers Building (more commonly known as WTC7 or World Trade Building 7) had collapsed.

This even made the 5pm EST headlines, what is bizarre is that the building did not actually collapse until 5:20pm EST.

9/11 was unusual enough, without BBC World being able to foretell the destiny of WTC 7.

What is even stranger, is that the women reporter is telling the world that the building had collapsed when you can see it in the background over her left shoulder.

Then at 5:15pm EST, just five minutes before the building did actually collapse, her live connection from New York to London mysteriously fails.

So the question is, on 9/11 how did the BBC learn that WTC7 collapsed 23 minutes before it actually did.

Building Seven was 47 storeys, modern in design with structural steel throughout, yet symmetrically collapsed in 6.5 seconds, was someone leaking information.

No steel framed skyscraper has ever collapsed due to fire, before or after 9/11, most people who find out about WTC7, believe it was brought down by a controlled demolition, even demolition experts agree.

Please Investigate 9/11 - Time is of the essence.
http://www.youtube.com/watch?v=C7SwOT29gbc
9/11 Mysteries (Full Length, High Quality)



The first of a series - now being called the "9/11 Matrix"!


"Excellent. The best of the 9/11 movies." --David Ray Griffin, author of The New Pearl Harbor

"WOW! is my reaction to this movie. Great insight into demolitions and what really happened on 9/11/2001." --Steven E. Jones, physics professor, Brigham Young University

"An outstanding contribution to understanding 9/11. Simply superb." --James H. Fetzer, founder, Scholars for 911 Truth

"A superb work and asset to the patriot community and America itself." --Aaron Russo, producer/director, America: From Freedom to Fascism

90 minutes of pure demolition evidence and analysis, laced with staggering witness testimonials. Moving from "the myth" through "the analysis" and into "the players," careful deconstruction of the official story set right alongside clean, clear science. The 9/11 picture is not one of politics or nationalism or loyalty, but one of strict and simple physics. How do you get a 10-second 110-story pancake collapse?

A movie that might actually reach our complacent mainstream. No agenda. No finger-pointing. Just the facts and the "mysteries." Look at that. Think about this. A story of people: Willie Rodriguez's strange recollection of noises on the 34th floor. Who was up there, bumping around? Scott Forbes' similar story, weeks before the towers fell. A story of blasting itself. Here's how shaped charges slice through steel beams to control the way they fall.
See more of the latest and greatest 9/11 videos at our 9/11 Video Page!
CIVIL DISOBEDIENCE & 9/11: MIA HAMEL (Organizing/selling 9/11 truth like a product)

Two years ago, the fact that her own government was responsible for 9/11 hit apolitical Mia Hamel of Tampa like a bolt of lighting. "It totally shattered me for the longest time. And then I decided, 'Well, I'm going to do something about it.'" Hamel went about her task consciously, to prepare intellectually, psychologically and physically. With a background in sales, Mia approaches 9/11 truth like a product. The activist asks, 'How can I sell it?' and lists the benefits of understanding. With her business-like approach she states, "You know, we want to stop the New World Order. Step one is we have to make people aware that it actually exists." Mia spoke Feb.23-25, Chandler AZ, at the 9/11 Accountability Conference (911TV.org / snowshoefilms post-production).
Visit: WeareChange.org
Click on any Banner below to go to the Website!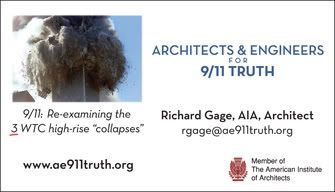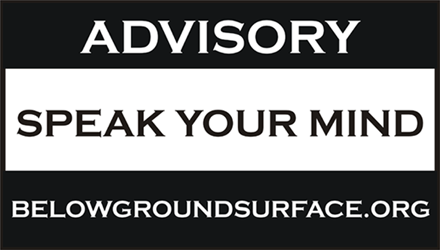 Site Meter