UPDATE 5/25: GEEK PRIDE DAY IS ON!
CLICK FOR TIX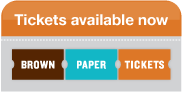 GEEK PRIDE DAY is a celebration of geekdom! Do you enjoy sci-fi, board games, video games, comic books, anglophilia, cosplay, anime, steampunk, zombies, etc? This day is for YOU! Join us as we proudly let our geek flags fly on May 25!
For updates, please "Like" our Facebook page here: https://www.facebook.com/pages/Geek-Pride-Day/516626145026199
ABOUT GEEK PRIDE DAY:
Geek Pride Day (Spanish: Día del orgullo friki ) is an initiative to promote geek culture, celebrated annually on 25 May. The date was chosen as to commemorate the release of the first Star Wars film, A New Hope on 25 May 1977 (see Star Wars Day), but shares the same date as two other similar fan "holidays": Towel Day, for fans of The Hitchhiker's Guide to the Galaxy trilogy by Douglas Adams, and the Glorious 25 May for fans of Terry Pratchett's Discworld.