The Tastes of Concord - Thursday, May 2nd from
6:30 - 9:00 P.M. in the Concord Cafe.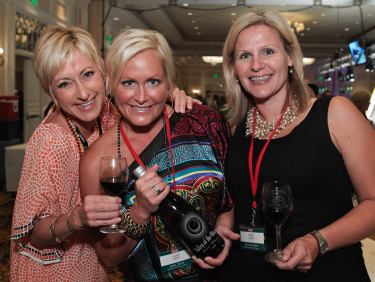 It's our biggest tasting of the year! Nearly 100 wines to try along with beer and spirits spread out around ten tables of food where you'll be served by the owners and chefs of local restaurants and kitchens in a spacious room.

The tasting is held at the Concord Cafe in a large, atrium styled room that is close to the size of a ballroom and perfect for a large party (and serious tasting) like this.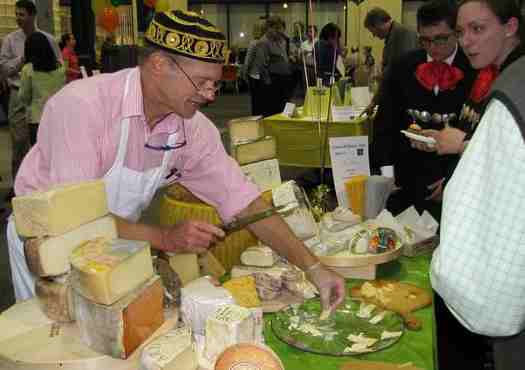 Experience an evening of locally prepared food and wine from around the world right in your own back yard at the annual Tastes of Concord.

As a member of our email newsletter, you can get up to two free tickets to the event. Get them early because we only have a set number of free tickets to give out. Tickets are normally $25, and will be $30 at the door.
There will be nearly 100 wines, spirits and beers along with the BEST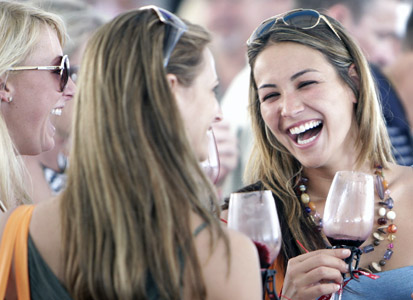 food Concord has to offer from Verrill Farm, 80 Thoreau, Concord Cheese Shop, Debra's Natural Gourmet, Vincenzo's, The Colonial Inn, AKA Bistro, and the soon-to-be-opened Bondir restaurant! Stay tuned for another email with the full line-up of wines.
To get your free tickets follow these steps:
1)
Click this link and print out a copy of the voucher (or right click on this link and download the voucher)
2) Bring the voucher to West Concord Wine & Spirits or Sudbury Wine & Spirits to redeem it for your tickets (up to two).
The Tastes of Concord is like a city event right in your backyard! Usually you have to go into Boston for something this big. Bring your 21+ family, friends and dates. Dress code is casual. There will even be a live Bluegrass band to celebrate.
When: Thursday, May 2nd from 6:30 to 9:00 pm
Where: The Concord Cafe. 300 Baker Ave in Concord.
---
Greek Wine Seminar: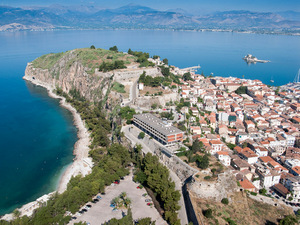 Come sit back and relax, learn about and taste Greek Wine on Wednesday, May 1st at the Sudbury Shop.

Full details coming soon on wines, cost and how to R.S.V.P...
---
More wine updates...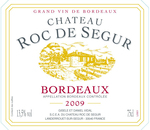 Did you miss out on the $7 Bordeaux last week? We sold out in record time and are attempting to find another one as good for a similar price. Updates next week.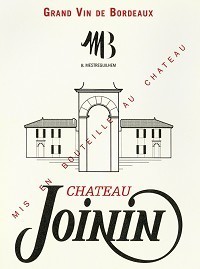 Also, in-stock now, a 90 Point, 2010 Bordeaux under $15. Chateau Joinin got 90 Points from Wine Spectator. This is the highest rated, lowest priced 2010 we've found and it's delicious! Special offer coming next week.

And due next week, a 94 Point Spanish wine under $20. Did you miss out or enjoy the Breca Garnacha we featured a couple months ago? Get ready, we'll have a new amazing value, 94 Point Spanish coming in next week.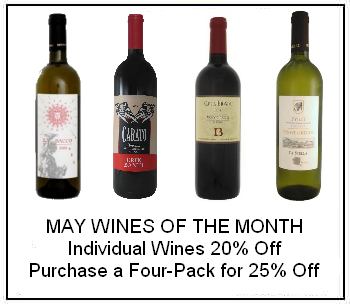 ---
Upcoming Tastings in Sudbury:

Portuguese Wine Tasting In Sudbury
Saturday, 4/20 from 2-5 PM. Come try six awesome value Portuguese wines for free

Greek Wine Seminar in Sudbury
Wednesday, May 1st. Details coming soon

Grand Spanish Tasting in Sudbury
Saturday, 5/18 in Sudbury
---
Upcoming Tastings in Concord:

Cameron Hughes Wine Tasting In Concord
Today, 4/20 from 4-6 PM. Come five of Cameron Hughes wines for free

The
Tastes of Concord..Our biggest tasting of the year with food from your favorite local restaurants. Thursday, May 2nd at 6:30 PM. Tickets available now.
---